Titan Quest arrives on consoles
THQ Nordic brings the old-school mythological hack-and-slash looter to the console realm.

Published Fri, Mar 23 2018 1:11 PM CDT
|
Updated Tue, Nov 3 2020 11:52 AM CST
The remastered rendition of the classic ARPG Titan Quest is now available for PlayStation 4 and Xbox One.
In an age where action RPGs like Grim Dawn, Path of Exile, and Diablo III typically rule the market, it's great that companies like THQ Nordic reminding gamers about old-school hack-and-slashers that helped define the genre. While that mantle will pretty much be defined by the original Diablo game, Titan Quest was a big mover that provided a unique ancient setting infused with Greek mythology. And now modern gamers can experience what PC players in the 90s know quite well.
Titan Quest is now available on PS4 and Xbox One with newly enhanced graphics and online multiplayer action, but couch co-op isn't in just yet. The Nintendo Switch port is also on the way but hasn't been finalized just yet--it may even be the first real ARPG on the console unless Diablo III is actually coming to the system soon.
About Titan Quest Console Edition
From Age of Empires co-creator Brian Sullivan and Braveheart writer Randall Wallace comes an action role playing game set in ancient Greece, Egypt and Asia. The Titans have escaped their eternal prison, wreaking havoc upon the earth. The gods seek a hero who can turn the tide in an epic struggle that will determine the fate of both men and gods. Are you ready for the quest?
Explore the Ancient World - Unlock arcane mysteries as you journey to legendary locations

Conquer Monsters of Legend - Battle mythical beasts in a story-driven campaign that will determine the fate of all existence

Highly Customizable Characters - Build and customize your characters with 28 classes and over 1000 pieces of unique and legendary items to create the ultimate champion

Online Multiplayer Gameplay - Challenge others to experience the story in fast-action, 2-6 player online cooperative gameplay

Console controls & UI - Tailor made UI and controls for a perfect ARPG experience using a gamepad

Remastered graphics - Fully reworked textures for an up to date Titan Quest experience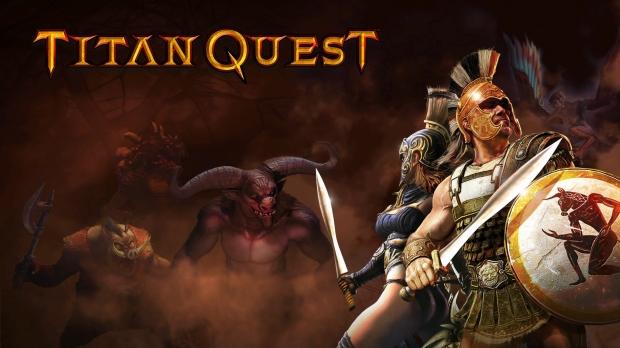 Related Tags