GIGABYTE has released another external graphics card, this time with the new RX 580 Gaming Box that packs AMD's Radeon RX 580 into an external GPU enclosure.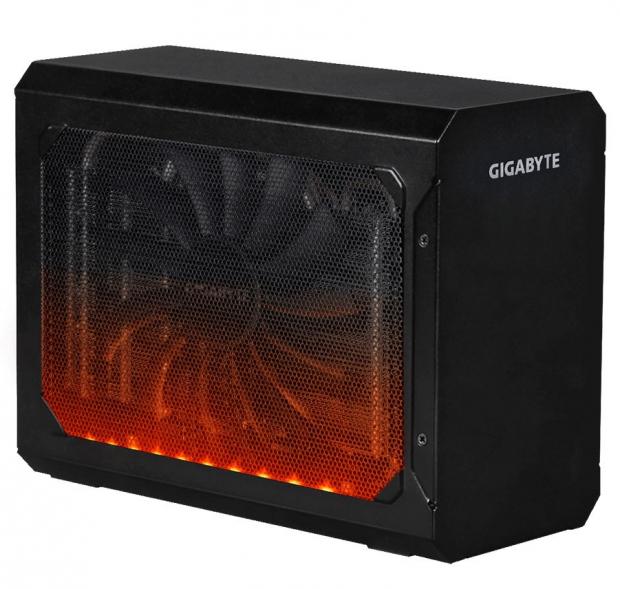 The new RX 580 Gaming Box features a Radeon RX 580 8GB graphics card with its GPU clocks at 1257/1340MHz on base/boost, respectively. GIGABYTE includes a software-based "OC Mode" that will shoot the GPU clock speed up slightly, from 1340MHz to 1355MHz, while the 8GB of GDDR5 sits at its 8Gbps of bandwidth.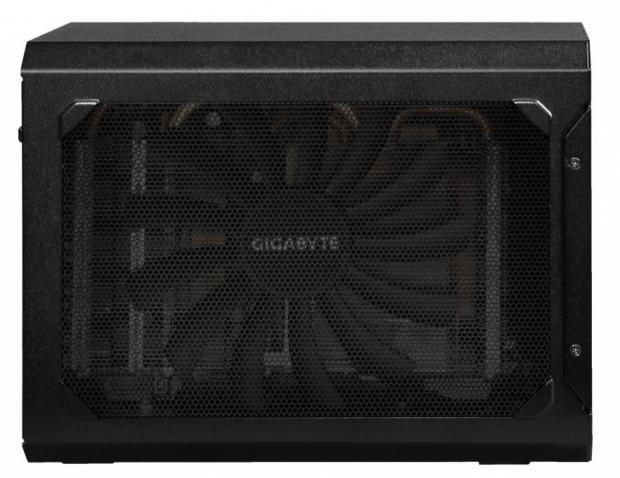 You can see that GIGABYTE has used a custom PCB and cooler, with a single large fan that keeps the RX 580 cool inside of the external GPU enclosure.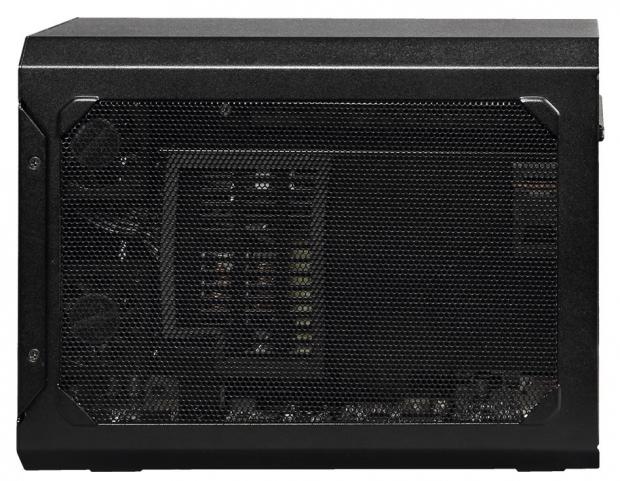 Inside, the RX 580 Gaming Box is powered with a huge 450W internal PSU, while we have Thunderbolt 3 connectivity that has 40Gbps of bandwidth. This means you can use other devices with the GIGABYTE RX 580 Gaming Box thanks to its 3-port USB 3.0 hub, while there's also a USB 3.1 port that packs Quick Charge 3 capabilities.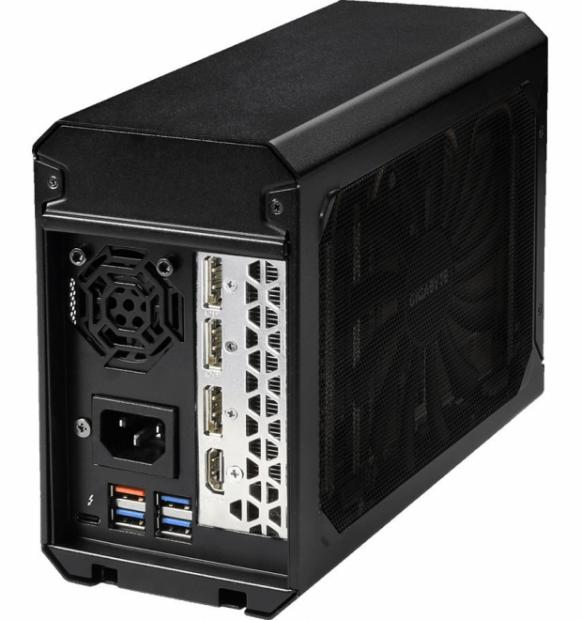 Display connectivity wise we have 3 x DP 1.4 and 1 x HDMI 2.0, with mesh side windows and of course... RGB LEDs that can be tweaked with GIGABYTE's own RGB Fusion software, but no price just yet.