Intel's new Radeon RX Vega-powered NUC games at 1080p 60FPS
Intel's upcoming Hades Canyon NUC is a beast, powered with Radeon RX Vega M and 4GB of HBM2, plays games smoothly.
Published
1 minute & 31 seconds read time
Intel won't be launching its new Hades Canyon NUC for a little while yet, but that hasn't stopped someone in South Korea from getting their not-so-grubby (because they're wearing gloves) hands-on it. Why is this important? Because Intel's new NUC for the first time in history, is powered by AMD Radeon graphics.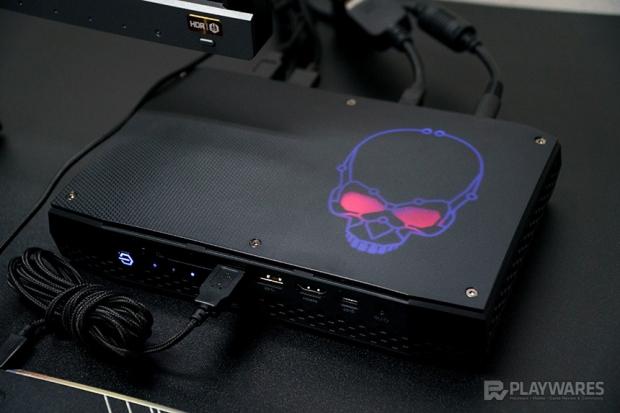 AMD's new Radeon RX Vega M will be inside of the new Hades Canyon NUC, with 4GB of HBM2 @ 1.6Gbps, all in under 100W TDP under the NUC8i7HVK version of the PC, while the NUC8i7HNK features a 65W TDP and lowered CPU/GPU clocks.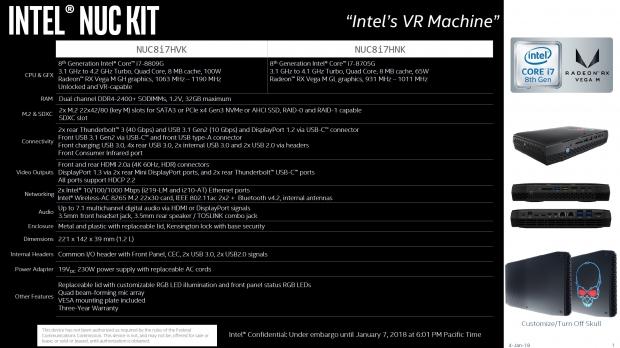 The faster NUC is powered by a Core i7-8809G processor at 3.1GHz stock and 4.2GHz Turbo, with 8MB of cache and 100W TDP. Right next to it, is the Radeon RX Vega M GH with GPU clocks of between 1063-1190MHz, with Intel saying that this is the 'Unlocked and VR-capable' NUC. The slower NUC features a knocked down Core i7-8705G processor that is identical to the faster NUC, except its Turbo clock has been reduced by 100MHz and the GPU has been reduced even more down to 931-1011MHz as the Radeon RX Vega M GL is used.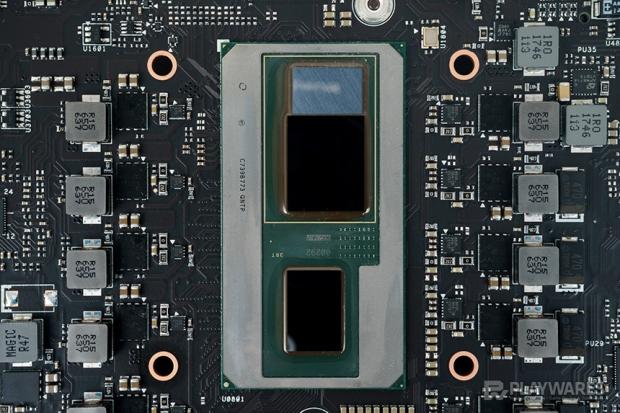 The difference between the mobile Radeon RX Vega graphics inside of the new NUC is that the Radeon RX Vega M GH has 24 compute units versus 20 compute unots on the RX Vega M GL. We have a drop from 1536 stream processors to 1280, 96/64 TMUs and ROPs on the RX Vega M GH to 80/32 TMUs and ROPs, respectively. This drops the FP32 performance from 3.7 TFLOPs on the higher-end mobile Vega, to 2.6 TFLOPs.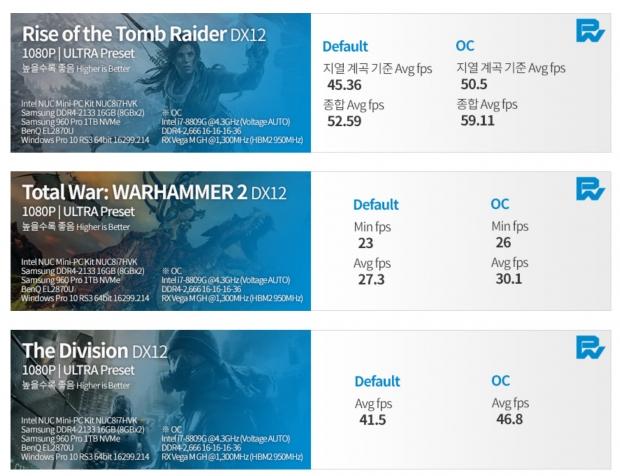 An early pre-production engineering sample has been tested thoroughly, with gaming benchmarks teasing at 1080p and 1440p with some very interesting results. It looks like the Radeon RX Vega M-powered Hades Canyon NUCs are perfect for 1080p 60FPS gamers, and even 1440p gaming which is impressive for under 100W TDP on the CPU/GPU combo.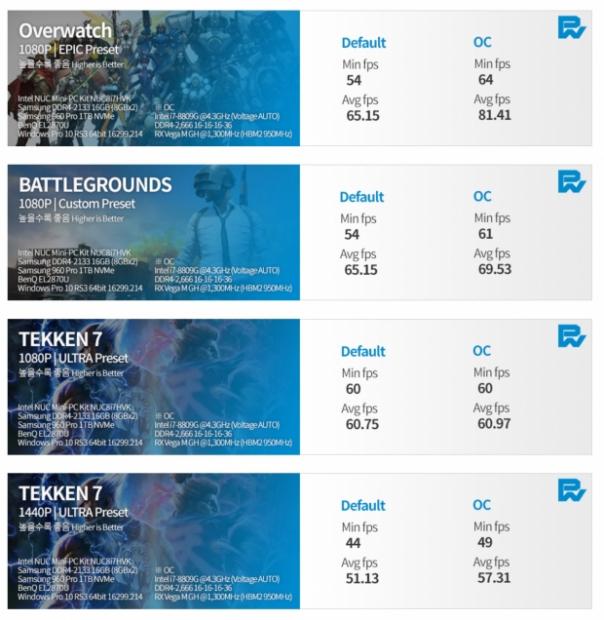 Come on, this is impressive - Overwatch and Battlegrounds at 60FPS+ average at 1080p is damn impressive.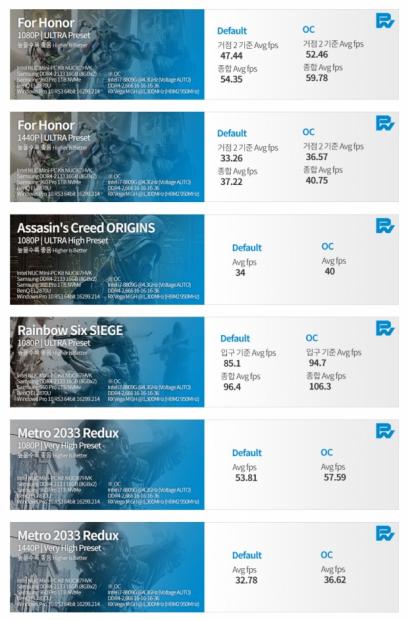 Some more gaming results.
Once the Hades Canyon NUC launches you can expect a detailed review here on TweakTown.
Related Tags