Papers Please short film highlights rigors of Arstotzka
Glory to Arstotzka!

Published Sat, Feb 24 2018 6:04 PM CST
|
Updated Tue, Nov 3 2020 11:52 AM CST
The short film on Lucas Pope's "dystopian document thriller" is out, and it's absolutely fantastic.
Papers Please just got its first mini-film adaptation, and the 10-minute video faithfully recreates the true gritty, tough-as-nails decision-making that's involved in the indie game. As an inspector on the border of Arstotzka, it's your responsibility to thoroughly vet would-be visitors and immigrants who want to enter the country. This job is harrowing because everyone has a different story; sometimes you'll have to say no to a mother or a wife simply because she doesn't have the right papers. Other times you give in and let them slide through, only to have them blow up an embassy in a terrorist attack.
All in all the film is fantastic and does a great job bringing the dirty, thankless job to life in all of its bleak glory. Be sure to check it out, and maybe fire up the game after watching the video just to see how good--or rusty--your inspector skills have gotten.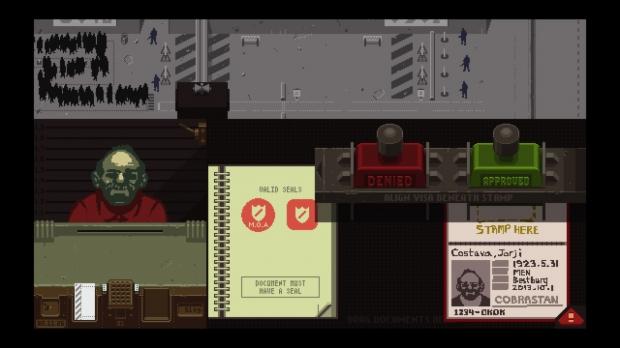 Related Tags