SanDisk unveiled its massive but super-small 400GB microSD card last year, but is only now shipping it, at least in the US for now.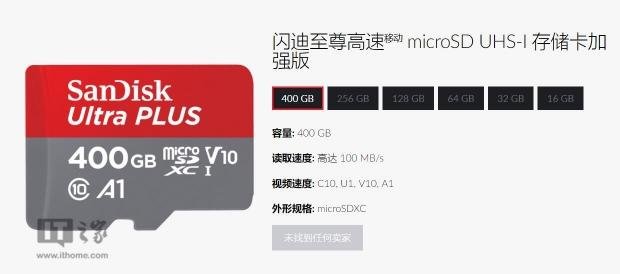 The new SanDisk Ultra PLUS 400GB is designed for Android smartphones and tablets, cameras, and other devices that can take the massive 400GB of microSD storage. SanDisk's new 400GB microSD card has the following features:
Up to 400GB capacity for more full HD video storage

U1, V10 and Class 10 video rating, full HD video capture and playback;

Up to 100MB / s transfer speed Support up to 1200 photos in 1 minute;

A1 application performance level to support faster loading of applications;

Ideal for Android smartphones and tablets;

Waterproof, temperature, anti-X-ray, anti-magnetic, shockproof.
As for the price, we should expect it to hit shelves for $250.