AMD is only just getting their EPYC server processors into systems now, after the announcement and launch of EPYC over 12 months ago now, and we're already hearing news about the 7nm EPYC successor codenamed Rome.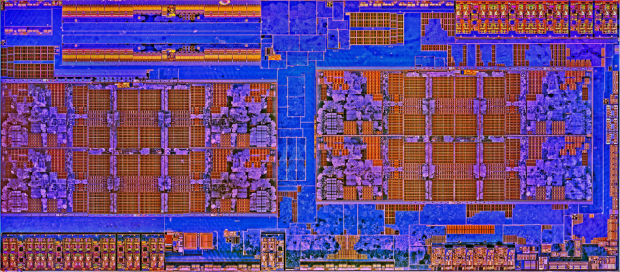 The rumors on Rome are coming from China with WCCFTech picking it up, with the next-gen Rome CPUs packing a huge 64C/128T of performance for one SKU. AMD will reportedly have two different EPYC dies, with:
Die1: Single CCX 6 core, each Die 12 core, single CPU maximum 48 core

Die2: Single CCX 8-core, each Die 16 core, single CPU maximum 64 core
The picture above is reprotedly the Zeppelin die with 12 cores per die, and four dies totaling 48 cores. The rumor is that AMD will have a second offering with 16 cores per Zeppelin die, bringing the total CPU cores to a huge 64. If AMD does pull this off, Intel will be pushing out bricks, from you know where.