Out of nowhere, we have a new company that we'll be keeping a close eye on; Ampere. Ampere has just launched a new 64-bit ARM server processor that will compete against products released by Qualcomm, HP Enterprise, and many others.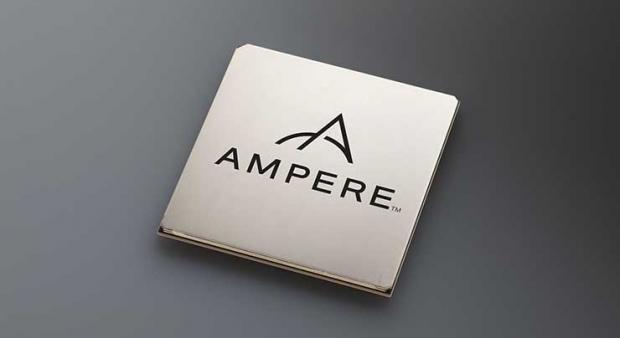 ARM is an important cog in Ampere's new machine, as it is capable of great power efficiency and lower cost of ownership. Until now, the biggest issue with ARM-based systems is that there isn't a massive list of applications that will work with ARM processors, but that will soon change.
Ampere's first processor rocks a custom core ARM v8 64-bit at up to 3.3GHz, up to 1TB of memory and a 125W TDP. Ampere is fabless, and will have production of these new ARM processors sometime in 2H 2018.
Vice president of software and platform engineering at Ampere, Kumar Sankaran, explains: "Historically, it has taken 8 to 10 years for a new architecture to work in the data center. You need the software ecosystem that follows the hardware". This is why Ampere adopted ARM's technology, with Sankaran saying that ARM in the data center is similar to where x86 was many years ago now.
Ampere is aiming for the usual workloads of AI, big data and even next-gen datacenters. Ampere is run by a very capable team, something that is comprised of:
Chief Architect - Atiq Bajwa, 30-year Intel veteran and head of all X86 architecture (all products)

Sr. Fellow - Greg Favor former AMD fellow on K6/7 team and AMCC Arm lead architect

EVP of hardware Engineering - Rohit Vidwans - 26 year Intel veteran, head of all platform engineering

CFO/COO - Chi Miller, former Intel and Apple executive
The Carlyle Group is a major investor in Ampere, investing back in October 2017.
Patrick Moorhead, Founder, President & Principal Analyst of Moor Insights & Strategy reached out to me and provided me with the following insight into Ampere: "As Calxeda, AppliedMicro, Marvell, Samsung, and Broadcom found, competing against Intel in the datacenter is a challenging and expensive proposition. The market does want more companies with competitive offerings and if Ampere has the funding and time, it appears the company has recruited some solid talent, so the outcome could be different".