Cloverfield sequel hits Netflix... TONIGHT!!
Cloverfield sequel announced during the Super Bowl, oh and it comes out TONIGHT!

Published Sun, Feb 4 2018 11:34 PM CST
|
Updated Tue, Nov 3 2020 11:52 AM CST
As a huge fan of the Cloverfield franchise, the news of a freaking surprise Cloverfield sequel during Netflix's Super Bowl ad has blown my mind. I haven't watched it yet, and won't watch it, as the full movie comes out TONIGHT on Netflix!
The Cloverfield Paradox is directed by Julias Onah, who was behind the camera for The Girl is in Trouble, with the Cloverfield sequel starring Gugu Mbatha-Raw (Belle, Beyond the Lights, A Wrinkle in Time) and David Oyelowo (Selma, Queen of Katwe), and others.
Netflix explains The Cloverfield Paradox as "In the near future, a group of international astronauts on a space station are working to solve a massive energy crisis on Earth. The experimental technology aboard the station has an unexpected result, leaving the team isolated and fighting for their survival".
OMG, I can't wait.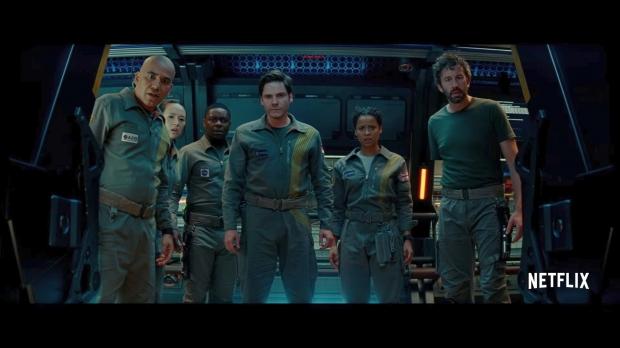 Related Tags