Razer has just announced a new limited edition version of their first gamer-focused smartphone, something that celebrates The Year of the Dog on the Chinese calendar.
The new 2018 Gold Edition Razer Phone is a limited edition version of the handset, and arrives in a beautiful red-sleeved box with gold foiling and even a certificate of ownership. There's the iconic triple-headed snake on the back of the phone, but it rocks an awesome gold style.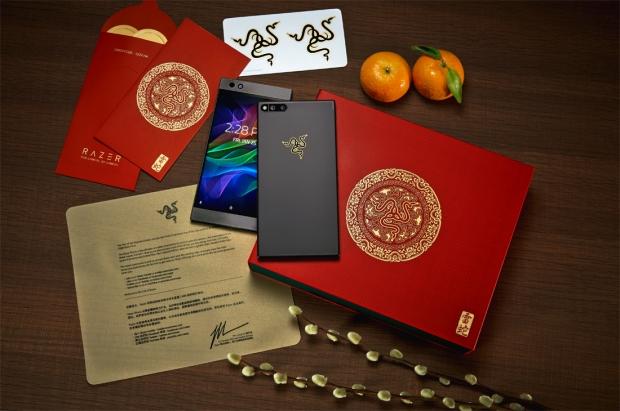 Razer says that the limited edition 2018 Gold Edition Razer Phone will be available at three Hong Kong-based telcos, the RazerStore Hong Kong, and RazerStore US while supplies last, and I'm sure that won't be long. There will only be 1688 of these new Gold Edition phones, so they will be gone in as fast as that 120Hz display can refresh.