SilverStone shows off micro-STX case, beefy PSUs at CES 2018
SilverStone unleashes new micro-STX case and a bunch of new products at CES 2018.
Published Sun, Jan 14 2018 7:16 PM CST
|
Updated Tue, Nov 3 2020 11:52 AM CST
CES 2018 - SilverStone is going into SFFPCs strong with their VT03 Micro-STX case. The Micro-STX form factor allows for desktop CPUs and MXM based CPUs to work together in a very tiny case.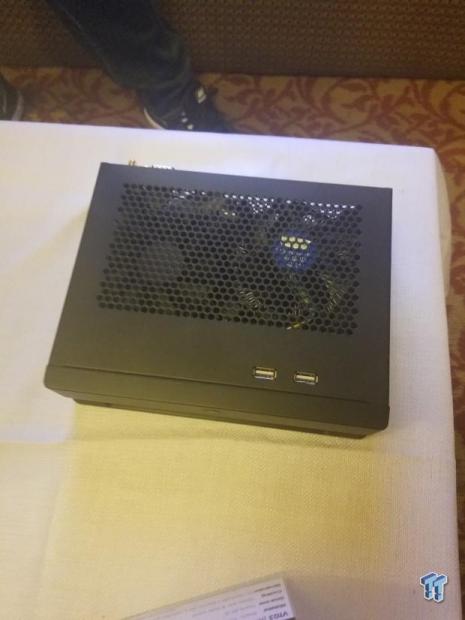 Many Micro-STX motherboards have external PSUs, just as a notebook would, but they carry desktop sockets and MXM card slots, so they can offer high performance computing. The VT03 had an ASRock LGA1151 STX motherboard with a GTX 1070 MXM GPU loaded into it.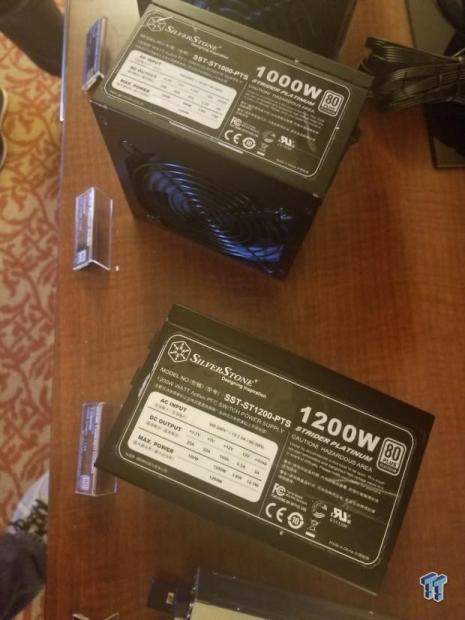 SilverStone also showed us two beefed up Strider Platinum 1000W and 1200W PSUs, both are rated 80 Plus Platinum. They are both single rail PSUs, which makes them great for overclocking. They are also are fully modular, which is great for cable management and modding.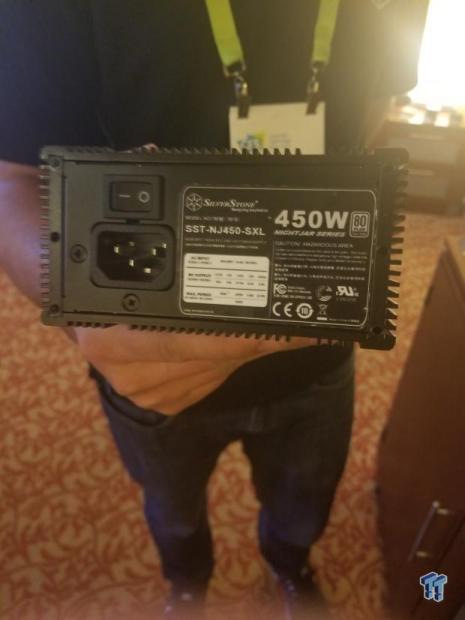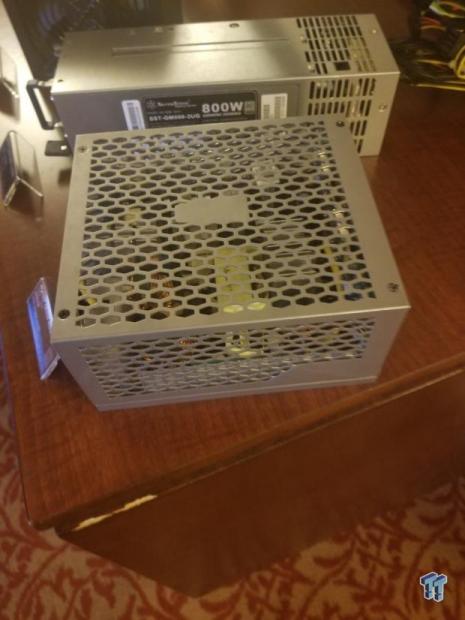 SilverStone also showed us two fan-less PSUs, which are designed for environments where any noise is intolerable (like a recording studio). The 450W (left) and 600W (right) NightJar PSUs are new models, with the 450W model designed for SFX-L form factors and the 600W designed for typical ATX uses.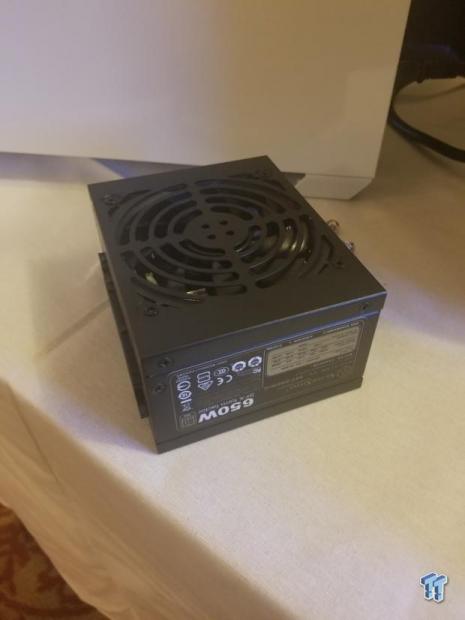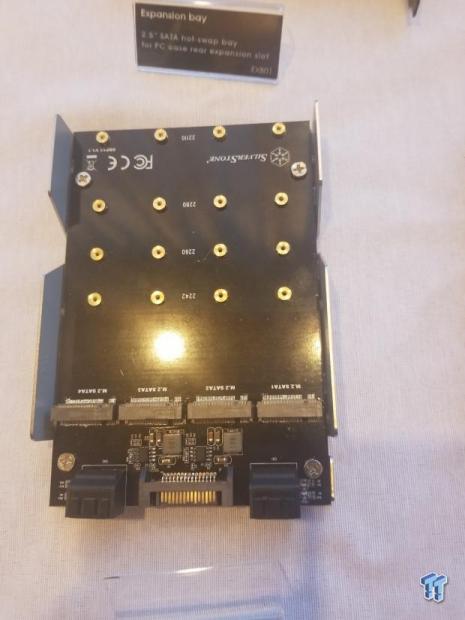 We spotted a 650W SFX form factor PSU, which would greatly bump SFX PSU options over 600W. We also found SATA-based M.2 SSD drive bay. You can hook up the internal bay to four SATA ports and to a SATA power connector.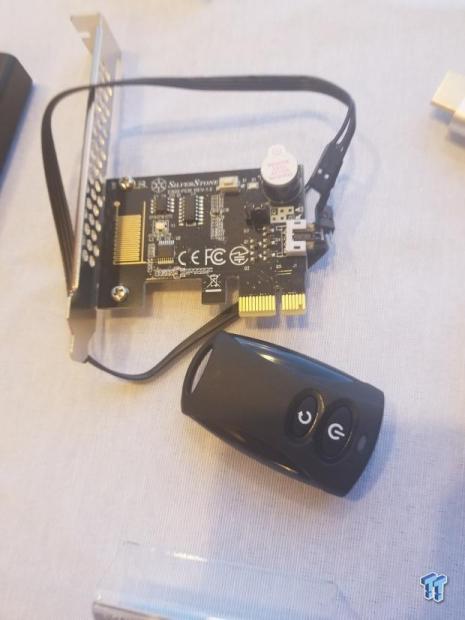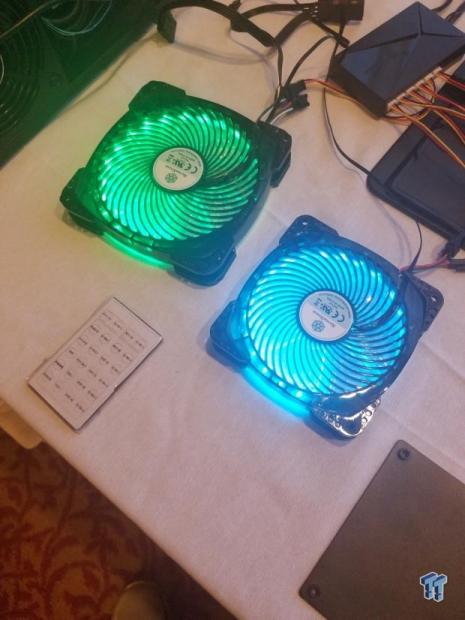 SilverStone also had a new remote PC starting device that would plug into a x1 slot. While remote start isn't new, SilverStone added a feature many users had requested; a speaker so you know if your PC turned on or off. SilverStone also showed us their new BeCool RGB LED fans. The new fans have a lot of LEDs so the translucent fans are evenly illuminated.
Related Tags