Boeing has revealed a giant drone that is capable of changing the way that transportation of cargo is done from small destination of point A to B. The giant drone is capable of lifting 500 pounds of weight and will serve a staple example of what future autonomous flying aircrafts can achieve.
Amazingly the massive drone came from a concept drawing on a piece of paper and only took Boeing engineers three months to bring to life, titling the creation"unmanned electric vertical-takeoff-and-landing (eVTOL) cargo air vehicle (CAV) prototype." The company has said that the drone has passed all testing done at Boeing research labs in Missouri, and that the drone represents "another major step in our Boeing eVTOL strategy."
Greg Hyslop, Boeing chief technology officer said that the company has an "opportunity to really change air travel and transport, and we'll look back on this day as a major step in that journey."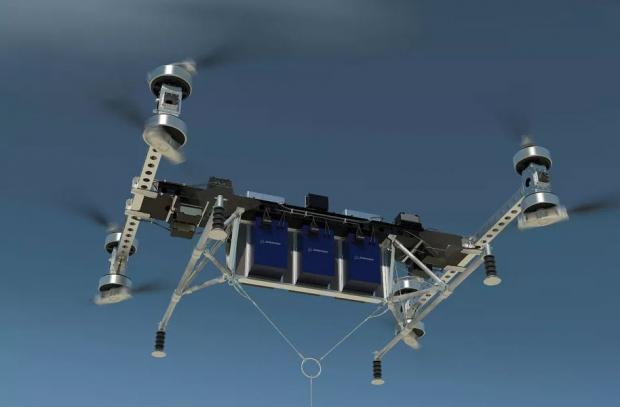 The drone is powered using a electric propulsion system meaning that the prototype is equipped with eight rotors which grants the drone lift-off. Making the design more impressive, is the fact that the drone is not lightweight at all, being 15 feet long and 18 feet wide means it weighing 747 pounds (339kg). These dimensions really show that Boeing engineers have done a incredible job in being able to create enough thrust for the drone to be able to take off and further carry another 500 pounds on top of it.