Monster Hunter producer discusses PC port delay
Capcoms Ryozo Tsujimoto explains why the company has delayed the PC port for Monster Hunter: World.

Published Thu, Jan 11 2018 9:29 AM CST
|
Updated Tue, Nov 3 2020 11:53 AM CST
It came to our attention recently that Capcom are delaying the release for Monster Hunter: World on PC, with the console version of the game is due for release very soon Ryozo Tsujimoto has come fourth and has explained why the developer has decided to extend the PC launch for more development time.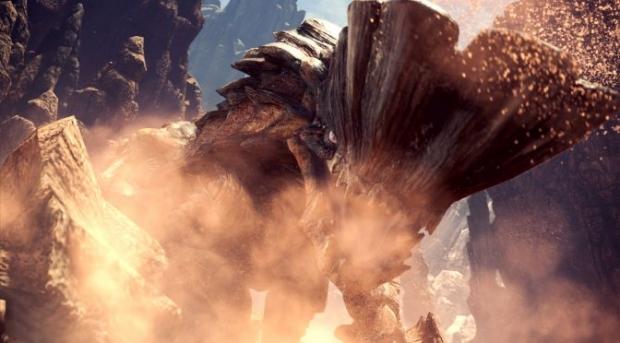 In a recent conversation with GamesRadar, Ryozo Tsujimoto producer of Monster Hunter has said that the PC port for the game is no small feat and that the company would like to make sure that the game they have designed is up to scratch for PC gamers. Unlike most companies these days simply porting over a very rough version of their game from console to PC, Capcom has decided to take their time with their release, in hopes PC gamers will understand when it is finally launched.
Tsujimoto explains that rather than diversifying the development resources between the console release and the PC port, the company has decided that it will instead focus their attention on one project at a time. This will happen until the console version is completely ready and essentially "out the door."
"For the main Monster Hunter game, this is our first PC title and it's something we want to make sure we get right. So rather than have it taking up resources during the console development and not it not being able to have our full attention on it. We want to get console out the door and then we're going to take some extra time and try and get the PC version as good as possible." said Tsujimoto
Tsujimoto continued by explaining why the PC port is a more difficult task for developers, saying that "There's extra work you need for PC as well. On console you use first party matchmaking, you just kind of plug into it, whether it's PSN or Xbox Live, but on PC we're going to have to work more to get our own matchmaking working. So, hopefully, PC users won't mind waiting a little bit longer for us to bring you a really great optimised PC experience."
Related Tags