Intel's CEO flies in autonomous manned multicopter
CEO of Intel, Brian Krzanich has flown in Volocopter's fully electric autonomous multicopter.

Published Wed, Jan 10 2018 11:33 AM CST
|
Updated Tue, Nov 3 2020 11:53 AM CST
CES 2018 - Volocopter has designed the worlds first fully electric autonomously manned multicopter which with the use of artificial intelligence can carry people from one location to another in cities.
Volocopters X2 has a very unique design and even appears to be quite confusing at first glance, but rather you should know it is just one large drone with comfortable seats. As you can imagine how an autonomous car ride would work, hop in, choose the destination via an app and enjoy a relaxing ride from point A to B; the X2 model has the very same principal.
Instead, a choice will be made from what can be assumed is a selection of designated landing spots.
Volocopter is the first company in the world to acquire approval for putting people in the skies with a unmanned aircraft at a consumer level. It may seem daunting at first, but Intel CEO Brian Krzanich had a ride in one of these aircrafts and he said that the experience "was fantastic, that was the best flight I've ever had." and that "everybody will fly in one of these some day."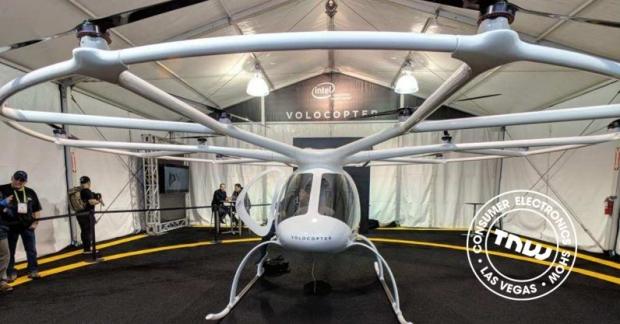 The question of when these Uber-like aircrafts will be available to the public could be quite some time as mentioned on the companys website it seems that there needs to be rigorous testing before the average joe can take his/hers unmanned drone to work.
"The Volocopter is the world's first multicopter to be granted a certification for manned flights - as early as 2016. It fulfils stringent German and international safety standards. From the end of 2017 the Volocopter will get to prove this in Dubai: At the first ever autonomous air taxi test run in the history of aviation."
Related Tags