Call of Duty: WWII nazi zombies The Darkest Shore trailer
A new trailer has been released showcasing the new zombie map The Darkest Shore for Call of Duty: WWII.

Published Wed, Jan 10 2018 10:47 AM CST
|
Updated Tue, Nov 3 2020 11:53 AM CST
The first DLC to hit Call of Duty: WWII is about to be here, with The Darkest Shore continuing the very popular zombie storyline, this time according to Activision, the zombies will be "more cunning, quick, and even more bloodthirsty than before."
As seen in the video, the new map allows for players to make use of various traps that are located around the area, to make things harder it seems that that there is thick fog effects surrounding the entire island which would not only add to the atmospheric feel of the game, but also hinder line of sight.
The Darkest Shore is set to be only days after the last disaster at Mittelburg, as the main antagonist Doktor Straub is found to be on The Darkest Shore island. Players will have to endure zombies coming fourth from the surrounding seas while they traverse the island in hopes to uncover "mysteries hidden within The Darkest Shore."
"The Darkest Shore follows our heroes into the next chapter of their dangerous journey. Only days after the horrific disaster of Mittelburg, the crew has received intel that suggests Doktor Straub is on an island just north of Germany. Blanketed in fog, this island is surrounded by Nazi air and sea power-and crawling with the Undead. Marie, Drostan, Olivia, and Jefferson will need to battle all this and more to uncover the mysteries hidden within The Darkest Shore." said Activision
The new DLC is set to hit PS4 on January 30th while the Xbox One and PC releases are due for release sometime in February.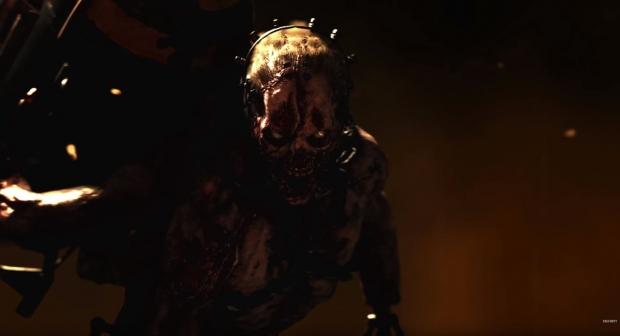 Related Tags