CES 2018 - Sony has announced their latest 4K Ultra Short Throw Projector, or the LSPX-A1 at CES 2018, something the company will be launching in the spring for $30,000.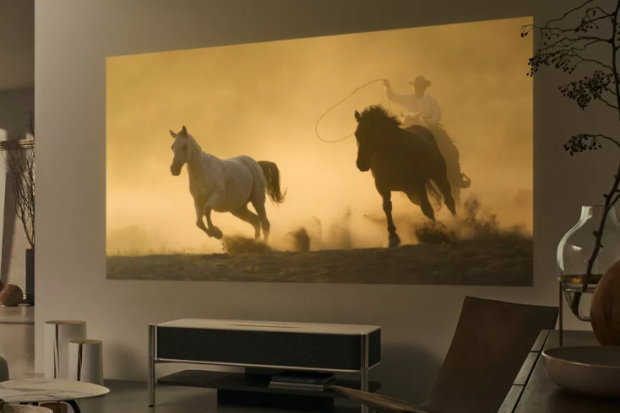 Sony's new LSPX-A1 is built to be placed only 9.6 inches from the wall, projecting a 4K image at up to 120 inches, which is not too damn bad at all. Sony's latest last projector reaches 2500 lumens peak brightness, so it's not lacking there either.
Sony says that the new projector packs the company's "unique 4K SXRD projection and HDR technology" in order to blast the 4K video "with unprecedented detail, color and contrast".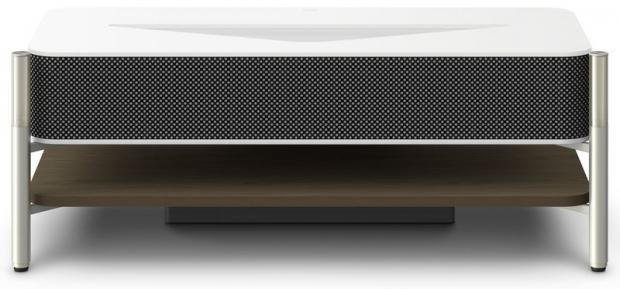 The new projector also packs a Glass Sound Speaker that pushes out 360-degree audio, packing 2 organic glass tweets in the front legs, 3 mid-range speakers, and a separate subwoofer. The center speaker was designed by Sony to have the audio bounce off the wall the projector is facing.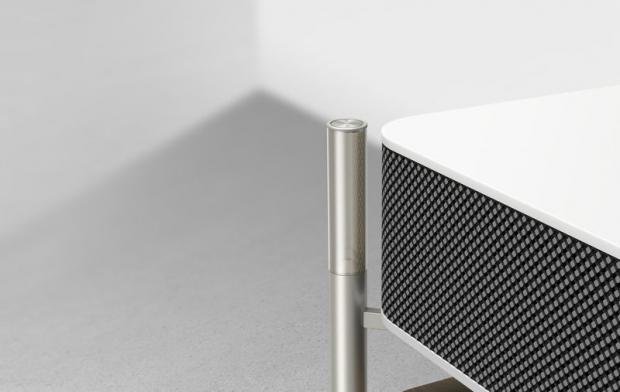 Sony explains its new LSPX-A1 projector: "With the engineered marble top, half mirror finished aluminum frame, and wooden shelf, the LSPX-A1 enriches your living environment while complementing its décor. The premium furniture-like design blends into your living space and appears as an attractive piece of furniture rather than a component-heavy entertainment system. The thoughtful design of the rear cover allows for easy cable management to conceal connectors hidden within".
Sony will be demoing its new LSPX-A1 projector at its New York City retail shop.