CES 2018 - Pizza Hut just introduced the world's first fully autonomous delivery concept vehicle, partnering with Toyota with the e-Palette, an autonomous delivery van that could deliver fresh hot pizzas, too.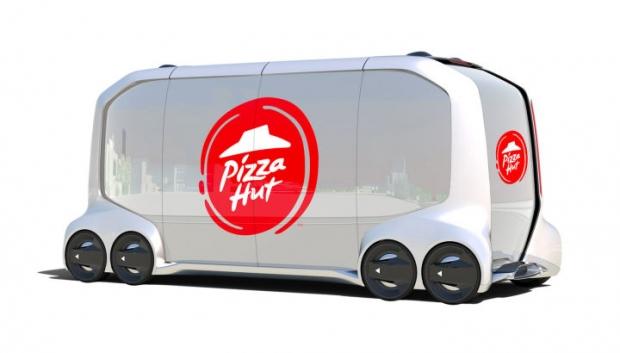 Pizza Hut US president Artie Starrs explains: "We are focused on technology-based solutions that enable our team members and drivers to deliver even better customer experiences. With Toyota, we are excited to be partnering with an undisputed leader in human mobility with a reputation for innovation, reliability and efficiency, as we define the pizza delivery experience of the future".
The company has plans to use current pizza delivery drivers in their testing, where Pizza Hut will take the data of delivery drivers in order to create a safer and more efficient platform in their algorithm.
Toyota said they have plans to team up with some of the biggest companies in the world, with Amazon and Uber interested and Chinese ride-sharing giant Didi as well as Pizza Hut.
Toyota also added that they will be better detailing and using their autonomous vehicles at the Olympic Games in Tokyo in 2020, with US testing happening in the early 2020s. Toyota said that each of these vehicles are fully customizable, meaning companies can buy them and tweak them to their liking.
Each vehicle can be reconfigured in less than 24 hours, and they'll range from 13 to 23 feet, impressive.