Furi breaks its way into the Nintendo eShop next Thursday
The Game Bakers are bringing their fast-paced action shooting game to the Nintendo Switch next Thursday.

Published Sat, Jan 6 2018 2:19 AM CST
|
Updated Tue, Nov 3 2020 11:53 AM CST
There is plenty of choices when it comes to new games on the Nintendo Switch, now another another game is going to be thrown into the mix, as The Game Bakers 'Furi' will be hitting the Nintendo eShop next week.
Furi originally released on the Xbox One, PS4 and PC has now been ported over the Nintendo Switch with a little added bonus. The Game Baker is adding all previous content since its original release back in 2016, this includes the "One More Fight" DLC but also a special touch for those gamers that want a true challenge.
Furi on the Switch will be the only console port to feature a speed run mode, making the already difficult game that much more harder, attracting the more seasoned players for a real challenge. The Game Bakers describe Furi's anticipated release on their blog as "entirely feature complete" and continued on by saying "The Switch edition includes the boss roster-expanding "One More Fight" DLC, the option to speedrun its ultra-challenging Furier difficulty mode (never before available on console), and all improvements and updates previously added to the game."
Furi will be available in the Nintendo eShop starting on January 11th and due to the price only being $20 it is believed that the game will not have a hard copy option and only be available for download.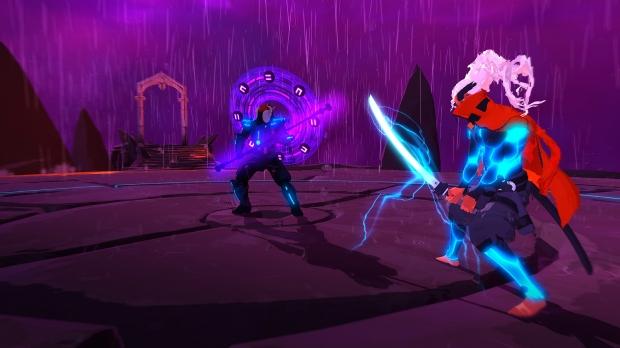 Related Tags