CES 2018 - Netgear have just announced their new Orbi Outdoor Satellite which will allow users to stay connected to their internet while outside and not have to worry about the elements damaging their portable extenders.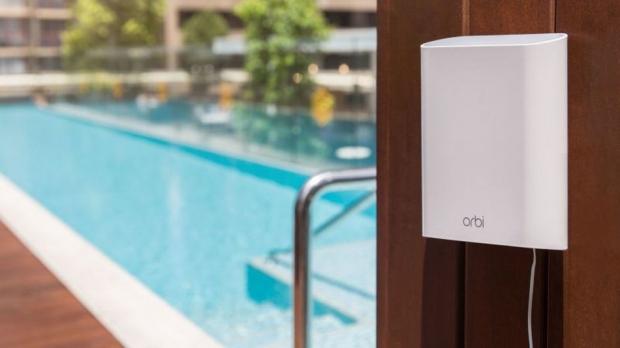 The Orbi Outdoor Satellite is specifically designed for outdoor use as the device will extend your Wi-Fi signal by an additional 2,500 square feet. To eliminate fears of an outdoor Wi-Fi device being damaged by the elements, Netgear have made the Orbi Outdoor Satellite completely water and dust resistant.
Most other Wi-Fi extenders provide users with a slower connection speed, but Netgear's Orbi Outdoor Satellite won't have this issue. Netgear have deployed some proprietary technology called FastLane3, which is capable of dedicating bandwidth between the Orbi Wi-Fi and your router, giving your outdoor devices the best connection speed possible.
Netgears latest product is not going to be cheap, coming in at $330 the Orb Outdoor Satellite is one of the most expensive Wi-Fi extenders on the market. But if you need better Wi-Fi outside of your house, you know what to do.