Breath of the Wild's spot on Zelda timeline? Its complicated
The Legend of Zelda timeline is all over the place...so where does Breath of the Wild fit in? Key Nintendo devs weigh in.

Published Tue, Dec 26 2017 6:31 PM CST
|
Updated Tue, Nov 3 2020 11:53 AM CST
Any Zelda fan will know about the rather labyrithine Zelda timeline that's full of inconsistencies and errors (I am Error), and AVGN even made a video about it way back when. But surely Nintendo has cleared everything up and has an idea where Breath of the Wild fits. Right?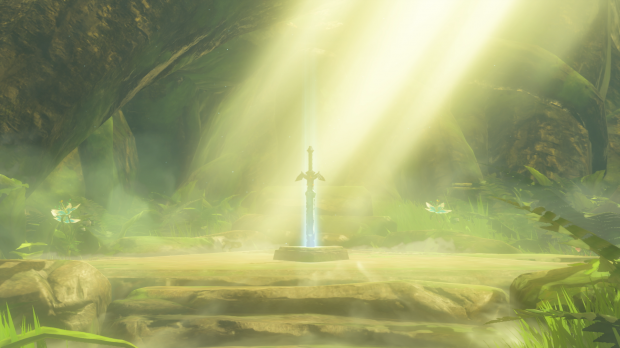 Breath of the Wild is one of the best games of 2017--it might even be the best game of the year--because of its storytelling, its amazing open-world, and all of the complex pieces that come together as a wonderful whole. But there's just one question that's been bugging die-hard Zelda fans: where does BOTW fit in with the timeline? Does it fit in? Nintendo's Hidemaro Fujibayashi and Eiji Aonuma weigh in on the matter...but not in the way we'd hoped.
"I wouldn't say that we're not concerned with the timeline. It's obviously something that we know is very important to people, and they do a lot of research on," Fujibayashi told GamesRadar. "But I think at this point, we're not really at the stage where we want to talk about where Breath of the Wild is in the timeline. I think, as with the pixelated food, it's something that at this point we want to leave up to people's imaginations."
Aonuma went on to say that while Nintendo did write up a book to help explain the timeline, the whole thing, the land of Hyrule and the expansive Hero's Journey mythos, is best left up to the imagination of the player. After all, that's what the fantasy world of the Zelda series is really about, isn't it?
"We published a book with the timeline, but we definitely got comments from users saying, 'Is this really accurate? I think this should be this way. It's different'. And history is always kind of imaginative. It's left to the person who writes the book. So that's how we approach it as well. It's not necessarily that we come up with a game and think, 'Oh, this is where it fits in the timeline.' Honestly, lately, we're kind of scared to say exactly where things are in the timeline for that reason. But we like to leave things to the imagination most of the time."
Maybe one day we'll know where Link's latest adventure fits in...but that day won't be today. It's okay though: you can imagine where the pieces fit together and find some solace in that.
Related Tags