Jeff Kaplan, Overwatch director does 10 hour live stream
Overwatch director Jeff Kaplan decided to sit in-front of a Twitch livestream for 10 hours for a Christmas even special!

Published Fri, Dec 29 2017 2:36 AM CST
|
Updated Tue, Nov 3 2020 11:53 AM CST
Christmas Eve was celebrated quite uniquely for Overwatch as the director Jeff Kaplan decided it was a good idea to sit in front of a livestream on Twitch for 10 hours just staring blanking into the camera while occasionally moving to open a present and having to deal with a boom mic in his face.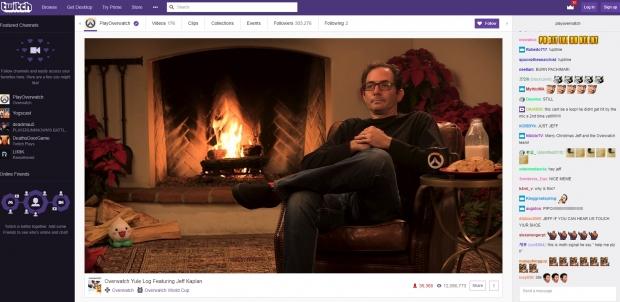 This quirky livestream began to slowly attract attention as people in the chat began to discuss if whether this was in-fact Jeff Kaplan live or just a looped video to just to fool everyone of an announcement for Overwatch over Christmas. From the random blinking and movements of Kaplan it is believed that is was not a loop and that he actually did do a 10 hour live stream of mostly looking into the camera.
Twitter users that were viewing the stream captured some unique moments of Kaplan interacting with the environment and proceeded to post them onto Twitter proving that it was not a loop. Kaplan opens a Christmas present on stream which turned out to be a framed photograph of Genji captioned "I need healing," and also Kaplan gets hit with the boom mic at one stage throughout the stream.
Related Tags