Nintendo researching 'interesting ideas' with Switch JoyCons
Nintendo is keen on finding new and interesting ways to leverage the Switch's detachable JoyCon tech.

Published Tue, Dec 19 2017 2:13 PM CST
|
Updated Tue, Nov 3 2020 11:53 AM CST
Nintendo is currently researching and developing new ways to tap the JoyCon's potential.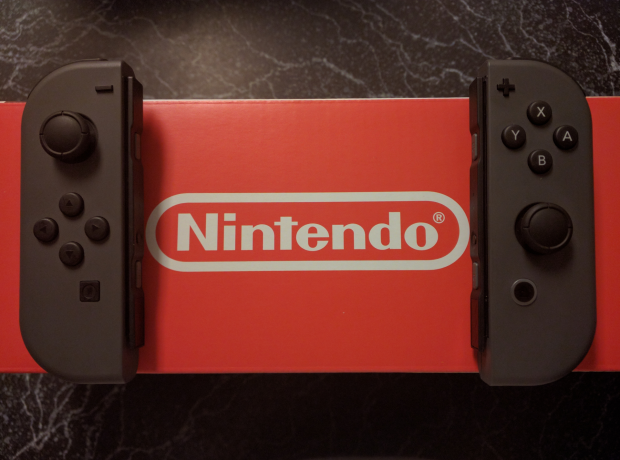 One of the best things about the Nintendo Switch is that it's a portable arcade machine that can be played by two people on-the-go. Sure not every game supports local co-op/multiplayer in this way, but more than a few do, and they offer up a unique way to experience interactive gaming. This is all made possible by the handheld-console hybrid's JoyCon controllers, which can detach from the tablet screen and be used by two people (or more). But this isn't the end: Nintendo wants to find new and exciting ways to use the JoyCons in tandem with software to provide even more fun and value to the system.
"A really exciting hardware feature of the Nintendo Switch is the fact that you can separate the controllers. This makes lots of new forms of play possible, and we're currently researching a lot of different and interesting ideas," Nintendo exec Yoshiaki Koizumi told Engadget in a recent interview. "We've also seen many amazing and great ideas from our third-party development partners, as well as the Nindies community."
Could this mean Nintendo is indeed toying around with making game-specific slide-on JoyCon controllers? Before the Switch was officially announced, mock-ups showed some interesting potential on what the company could do with its JoyCons, namely customized controllers in the shape of GameCube-era peripherals or even special Pokemon controllers.

To date Nintendo has only really released color variations of the JoyCons, but Koizumi's statements have us excited for the possibilities.
The exec goes on to say that Nintendo will keep designing software around the JoyCons, namely the new interesting R&D controllers and/or game combinations that're in the works.
"You can quickly start playing with another person no matter where you are. This made a big difference in how we thought of the experiences in 1-2-Switch, which also has a lot of experiences that make use of the HD Rumble feature as well. These are experiences you can only have with Nintendo Switch. We would like to continue making new types of software that make use of these unique features of the hardware."
Related Tags