Battlefront II may keep microtransactions turned off
EA CFO says the publisher may keep Battlefront II's MTX offline, but other monetization should follow.

Published Wed, Dec 6 2017 2:16 PM CST
|
Updated Tue, Nov 3 2020 11:53 AM CST
EA refuses to stop stealing headlines, and this time the publisher may take a queue from gamers and not flip the microtransaction switch back on. But...that probably won't be the end of it.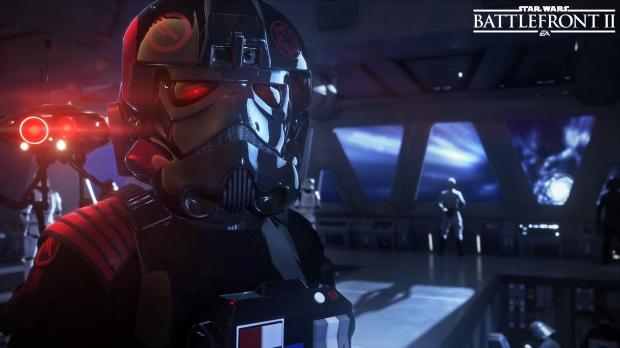 Like its competitors Ubisoft, Activision, Blizzard and Take-Two, EA and microtransactions go hand-in-hand. But it's extremely important that these in-game purchases are scaled in a way so gamers don't feel cornered into a pay-to-win scheme, which is something Battlefront II is accused of. In the wake of an ongoing controversy that sees countless consumers, gamers and customers pushing back against EA's "predatory lootboxes," the publisher says it's learned a lot and might just fold its hand.
"Clearly we're still focused on listening the consumer and their wants, which are evolving constantly. But we're working on improving the progression system. We turned the MTX off as an opportunity to work on the progression system inside the game--we're continuing to update that, and I think there's and update this week and again next week," EA CFO Blake Jorgensen said during the 37th NASDAQ Investors Conference.
"We're pushing a huge amount of new content (which was always planned) into the game, and I think the consumers are always interested in content and want more of what they love. We'll be adding to the singleplayer next week, we'll be bringing in content from the upcoming movie as soon as it's out, and we'll be adding new ways to play the game. It's very exciting.
"Over time we'll address how we will want to bring MTX either into the game or not, and what form we'll decide to bring it into."
Mr. Jorgensen affirms that Battlefront II is a game that's meant to be played over years to come, saying that a ton of new content will continue rolling out over time in order to keep players engaged.
Remember that EA is primarily focused on engagement as part of their business model--player engagement churns the lion's share of their lucrative billion dollar live services arm, but it's vital to properly monetize said engagement.
The fact that EA may actually turn off and keep off microtransactions speaks volumes. But I really don't think the company will simply decide not to monetize their game, especially since Mr. Jorgensen says Battlefront II is supposedly one of EA's biggest games.
If microtransactions are turned off we could see a return to the classic season pass model, but EA won't be foolish enough to make it like the first Battlefront.
All in all EA can absolutely take this hit and weather the loss of microtransactions, but it just depends on their contract with Disney and what stipulations are therein.
Related Tags