Single-player games are not dead, the market is just dynamic
CEO of Rebellion Developments say that the single-player genre is not dead and that the gaming industry is just extremely dynamic.

Published Tue, Dec 5 2017 4:35 AM CST
|
Updated Tue, Nov 3 2020 11:53 AM CST
Jason Kingsley, CEO of Rebellion Developments, the developer known for single-player titles such as the Sniper Elite franchise as well as Aliens vs. Predator said in a recent interview on Metro GamesCentral that single-player games are not dead and that the "industry is incredibly dynamic."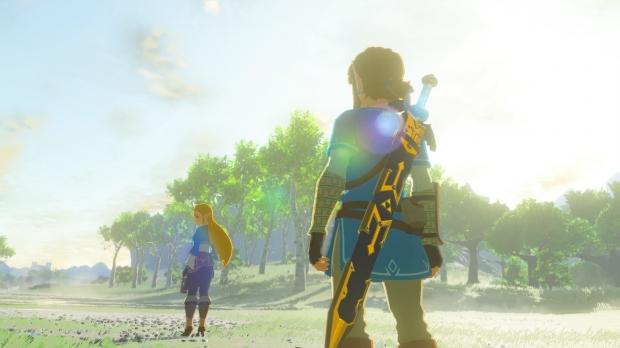 Kingsley continues to explains that the current direction of the gaming market needs to be looked and to do this feedback needs to be given by the players. Kingsley believes that the loot-box system needs full feedback from gamers as there seems to be divide in the community of players that actually like the system and then players that extremely disagree with the implication of it in their games.
Enjoying games is originally the whole point of the gaming experience but Kingsley is worried that main component is being clouded by the desperate need to make as much money as possible out of players that are willing to give more money on top of the initial cost of their favorite game.
Rebellions CEO does say single-player games are not dead and that developers are not simply going to "throw away the single-player market."
"I think there are some changes going on in the industry at the top end, and I think all of us - as games players, games consumers, and professionals - we need to look at the direction it's going in. And we need to give feedback. Because I want my games to be enjoyed, consumed, thought about, replayed... I am little concerned about how the sort of aftermarket loot box-y thing is being perceived by our core audience. A lot of people like them, a lot of people pretend not to like them... but you will know, as a journalist, that what people say and what they do is often different. But I also think games are an important cultural component of our society and I think it's really important that in the game space that we [at Rebellion] occupy, which is single player narrative-based action with some multiplayer components, I don't want to see those become purely multiplayer. We want people to go on adventures in our games, to have fun...
Single player is not dead. I think what people are desperately trying to do is work out how to get more money out of people that are willing to give them more money. And I think it's dominating the news a little bit, but I'm absolutely sure that these people aren't going to throw away the single player market."
Related Tags