Nioh comes to PC with steep-ish spec requirements
Team Ninja's excellent samurai 'Soulsborne' is coming to PC, but it'll take 100GB and a decent GPU to play. Time to upgrade!

Published Tue, Oct 3 2017 8:26 AM CDT
|
Updated Wed, Dec 2 2020 12:08 AM CST
Team Ninja's gruelingly challenging and amazingly executed samurai "Soulsborne" masterpiece is coming to PC, but not everyone will be able to play.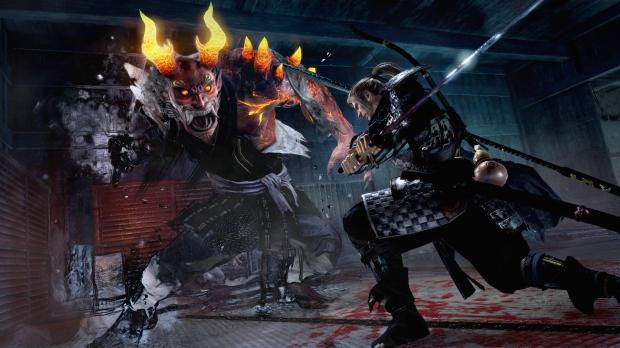 NiOh is a great game that stands as a shining example of Team Ninja's development prowess, and the game's incoming arrival on PC in November fills a very real void left by Dark Souls' discontinuation. But there's an entry cost this time, and the PC spec requirements to run NiOh aren't super lenient; gamers will need a moderately decent graphics card on top of the huge 100GB file size.
According to NiOh's official Steam Page, the game will require at least an Intel i5-3550 CPU, 6GB of RAM, and an NVIDIA GeForce GTX 780 or AMD Radeon R9 280 with at least 3GB of VRAM. This is somewhat surprising given NiOh ran quite well on PlayStation 4 consoles that notoriously feature older graphics hardware and components.
NiOh's PC port will feature the complete edition that bundles the base game with all three DLC packs--Dragon of the North, Defiant's Honor, and Bloodshed's End--for $59.99. The PC version will also retain performance options to prioritize frame rates or visuals, with 4K support added in. Some users are worried that Koei Tecmo won't let them adjust graphics and display settings on-the-fly, but I'm sure the two performance options are just quick presets and don't replace manual graphics tweaks.
The NiOh Complete Edition is slated to release on November 7, 2017 on Steam for $59.99.
MINIMUM:
OS: Windows® 10 64bit, Windows® 8.1 64bit, Windows® 7 64bit
Processor: Intel® Core™ i5 3550 or over
Memory: 6 GB RAM
Graphics: NVIDIA® GeForce® GTX 780 VRAM 3GB or over AMD Radeon™ R9 280 VRAM 3GB or over
DirectX: Version 11
Network: Broadband Internet connection
Storage: 100 GB available space
Sound Card: 16 bit stereo, 48KHz WAVE file can be played
RECOMMENDED:
OS: Windows® 10 64bit, Windows® 8.1 64bit, Windows® 7 64bit
Processor: Intel® Core™ i7 4770K or over
Memory: 8 GB RAM
Graphics: NVIDIA® GeForce® GTX 1060 VRAM 6GB or over AMD Radeon™ R9 380X VRAM 4GB or over
DirectX: Version 11
Network: Broadband Internet connection
Storage: 100 GB available space
Sound Card: 16 bit stereo, 48KHz WAVE file can be played
Related Tags