Today at Lenovo's Holiday Product Launch in Berlin, Lenovo have announced several new exciting products to add to their product range. Including their VR headset for Microsoft's Mixed Reality- Lenovo Explorer, Lenovo Home Assistant Pack, their flagship Yoga 920 and the Miix 520.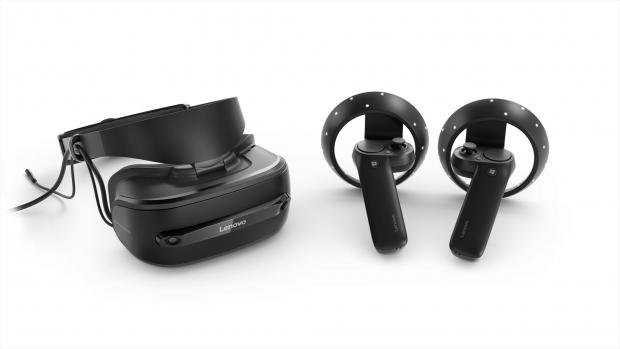 With Microsoft announcing they're preparing to democratize virtual reality this holiday, Lenovo have shot out of the blocks with their new immersive VR headset, the Lenovo Explorer. The Lenovo Explorer is a comfortable and lightweight design that is affordable and capable of playing the latest games in virtual reality, access Microsoft Office suite, viewing shows in a relaxing virtual home office environment and able to enhance video watching experiences via 3D, 360-degree and 4K. Aimed as a natural extension of your PC, the Explorer is the simplest PC-VR/MR setup ever thanks to no external sensor required, just plug, update and enjoy. All from $349.99, or $449.99 with Touch Controllers, this is exceptionally good value.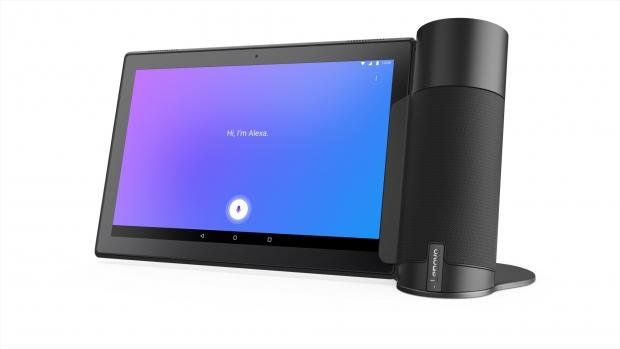 The Tab 4 series just got a whole lot more versatile, smarter and flexible with the announcement of the Lenovo Home Assistant Pack. The Home Assistant Pack works with Amazon Alexa, making any Tab 4 series tablet (Tab 4 8, Tab 4 10, Tab 4 8 Plus and Tab 4 10 Plus) a voice-activated assistant with a screen. Weighing only 300 grams, this portable, yet powerful 3-watt speaker boosts the sound of your Tab 4, enabling it to fill a room. Priced from only $69.99, the Lenovo Home Assistant Pack is the perfect addition to your Tab 4 series tablet.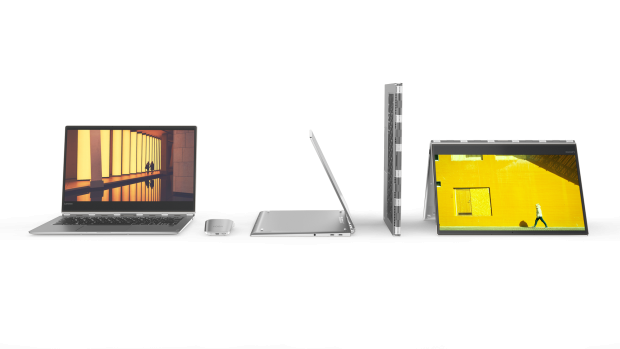 The ultra-flexible, Lenovo's flagship 2-in-1 Lenovo Yoga 920 is up next. Featuring Intel's latest 8th Gen Quad Core processor and a practically bezel-less epic 4K 13.9" IPS touchscreen that's coupled with Dolby Atmos' powerfully audio, the Yoga 920 offers immersive entertainment while only weighing 3.02lbs (1.37kg). Lenovo aren't quite finished there, including features such as a far-field microphone for Cortana that will recognizes voice commands in standby mode and from up to an impressive 4 meters away, and optional support for Lenovo Active Pen 2. These features will dramatically expand the creative and cross-application potential of the PC. Priced at $1329.99, Lenovo's Yoga 920 certainly ticks all the boxes of a premium 2-in-1 laptop. Lenovo are particularly excited to reveal limited edition Gorilla® Glass cover designs: Yoga 920 Vibes, Star Wars™ Special Edition Yoga 920 Rebel Alliance and Star Wars Special Edition Yoga 920 Galactic Empire.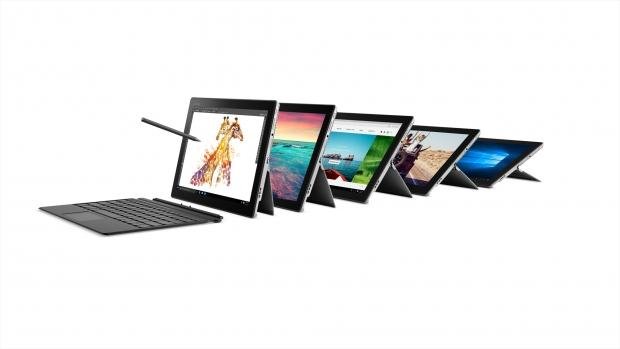 Lastly we see Lenovo's latest detachable-keyboard Windows 10 based 2-in-1 laptop, the Lenovo Miix 520. The 520 is a powerhouse of technology, tools and options that will suit virtually any user. The Miix 520 also see's an upgrade from Intel's 7th gen, to 8th Gen Quad Core processor as well as a far-field microphone. The WorldView camera for 3D imaging is an impressive addition, with the ability to capture everyday images, then allowing easy access software to edit them in 3D. With a detachable keyboard and weighing just 880g with in a slim 9.9mm (0.39 in) profile, the Lenovo Miix 520 is groomed as a digital workhorse all for just $999.99.