Corsair majority stake bought for $525 million
Corsair's Francisco Partners hands off ownership to investment firm EagleTree Capital.

Published Wed, Jul 26 2017 12:22 PM CDT
|
Updated Tue, Nov 3 2020 11:54 AM CST
Investment firm EagleTree Capital now owns the majority share of leading PC peripheral-maker Corsair, corroborating recent reports from Reuters.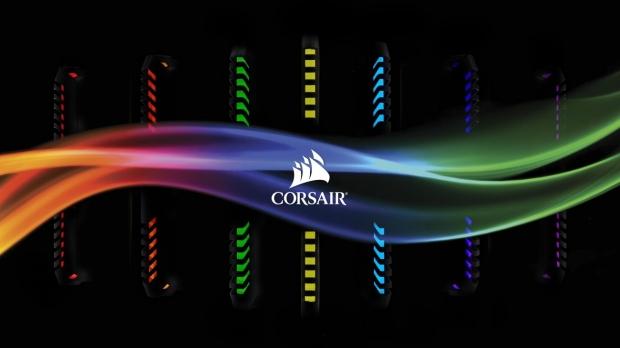 In a transaction valued at approximately $525 million, EagleTree Capital has finalized a purchase agreement with Corsair's current management to purchase a majority stake within the company from its current owners Francisco Partners.
Corsair founder Andy Paul will retain his position as CEO in the company following the transaction, and key execs from EagleTree are keen on expending into new markets for the brand's fleet of premium peripherals and PC components, as well as possible acquisitions in the future. Corsair remains a private company, and it will be interesting to see if the new stakeholders will explore IPO plans in the coming years.
"This is a transformative time in the PC gaming industry. A rapidly growing global gamer population, together with the rise of eSports and streaming, has made PC gaming one of the world's most dynamic industries," said George Majoros, Jr., Co-Managing Partner of EagleTree.
"CORSAIR is the undisputed leader in PC gaming hardware and has built a strong brand on a foundation of quality, innovation and an unwavering commitment to its passionate fans. We look forward to working with Andy and CORSAIR's talented management team to maintain the company's focus on innovative products, to expand into new markets, and to pursue selective transactions."
Founder and current CEO Andy Paul asserts that the new partnership will accelerate Corsair into new innovative products and technology within the gaming space.
"We are excited about the opportunity to partner with EagleTree and leverage the team's consumer products expertise to further accelerate our progress," said Andy Paul, Founder and CEO of CORSAIR.
"We are very fortunate to have attracted such experienced investment partners. EagleTree's backing will allow us to continue to focus first and foremost on our loyal and passionate customers and accelerate our investment in innovation and new technology and products to enhance the quality experience that enthusiasts and gamers have come to expect from us."
Related Tags