Rumor has it Creative Assembly might be developing a sequel to 2014's notorious thriller Alien Isolation.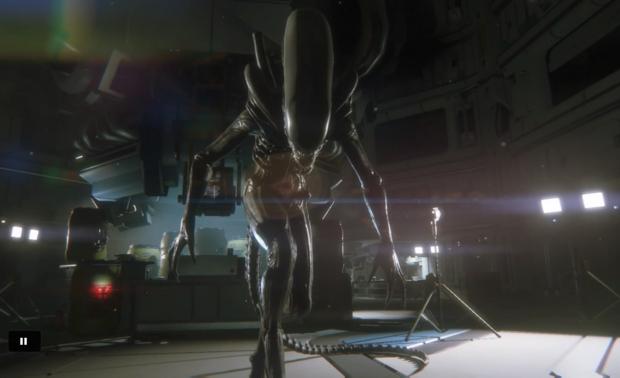 According to Official PlayStation Magazine the devs at Creative Assembly could start earnest work on Alien Isolation 2. ''Our sources tell us that after work is finished on Halo Wars 2, a new Alien game may start development over at Alien Isolation dev Creative Assembly," reads a page in next month's issue of OPM. Halo Wars 2 has since shipped on Xbox One and PC, and SEGA has expressed interest
Creative Assembly recently expanded to almost 400 people after acquiring Crytek's Black Sea studio, the bulk of which worked on Halo Wars 2. However it's all up to SEGA whether or not Alien: Isolation 2 happens or not. The first game sold 2.11 million units in six months, which SEGA described as "weak".
In fact, Creative Assembly studio director Tim Heaton paints a somewhat bleak picture for Alien Isolation 2:
"Alien: Isolation 2 is not out of the question, because we're so proud of it and there's possibly more to be said. But do we really want to be spending very significant amounts of money, and getting close to break-even or just about in the black? That's not where Sega wants to be, when we have a brilliant portfolio of other games that do great business."
If Alien Isolation 2 is in development, don't expect it to release any time soon--it could be as long as 2019 before the game is ready. Creative Assembly took great pains to get Alien: Isolation working on all platforms, and frankly their dedication shows.
"Making a AAA console game is bloody hard. We absolutely sweated blood for Alien: Isolation," Tim Heaton, Creative Assembly's studio director, said in a 2015 interview with Games Industry.biz.