Insomniac's new Spider-Man game may not release in 2017
Spidey's next PS4 exclusive could miss a 2017 release after all.

Published Tue, Apr 4 2017 11:40 AM CDT
|
Updated Tue, Nov 3 2020 11:56 AM CST
Despite Marvel's affirmations of a 2017 release, Insomniac Games isn't sure that its new Spider-Man game will launch this year.
Insomniac Games is currently working on a high-profile PS4 exclusive Spider-Man game with a "brand new authentic story" with a "seasoned Peter Parker." The game was revealed at Sony's E3 2016 expo, triggering tons of hype within the PlayStation community. So when will it release? No one knows for sure...maybe not even Marvel.
In a recent stream, Marvel Digital Media Group Vice President & Executive Editor Ryan Penagos said that Insomniac's Spider-Man game would release in 2017. "And there's much more on the horizon for 2017 like Spider-Man coming to the PlayStation 4." But Insomniac Games apparently didn't get the memo.
"No release timeframe has been announced," Insomniac replied on Twitter.
Since Penagos is a higher exec at Marvel's Digital Media Group, I'd hope that he knows what he's talking about. Neither Insomniac nor Sony Interactive Entertainment, Spider-Man PS4's publisher, has released any info on a release timeline. So this offhand comment sparked quite a bit of hype for Spidey fans everywhere.
Maybe Penagos just slipped up?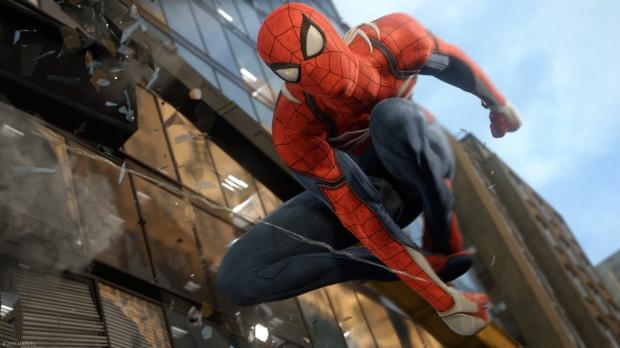 The new Spider-Man game is expected to have major 4K enhancements on Sony's new PlayStation 4 Pro console, and the game itself won't be tied into the new Spider-Man: Homecoming. Insomniac's game will be entirely unique, and here's what the devs said about the project:
Spider-Man is one of the most iconic and well-known characters in the world, and we're thrilled to be given the responsibility to create a brand-new, authentic Spider-Man story. Nope, this isn't the same Spider-Man you've met before, nor is our game based on the upcoming movie. This is a more seasoned Peter Parker who's more masterful at fighting big crime in New York City. At the same time, he's struggling to balance his absurdly chaotic personal life and career. All while nine million New Yorkers depend on him for their safety... no pressure indeed.
Related Tags