Even with the announced upcoming base building update, No Man's Sky cannot pull itself out of the deceiving zone for many of its fans. The evidence could be a very sad laugh from redditor nicdv by nominating the game: The BIGGEST DISAPPOINTMENT award. The thread has since received a surprising 3725 upvotes from the subreddit community.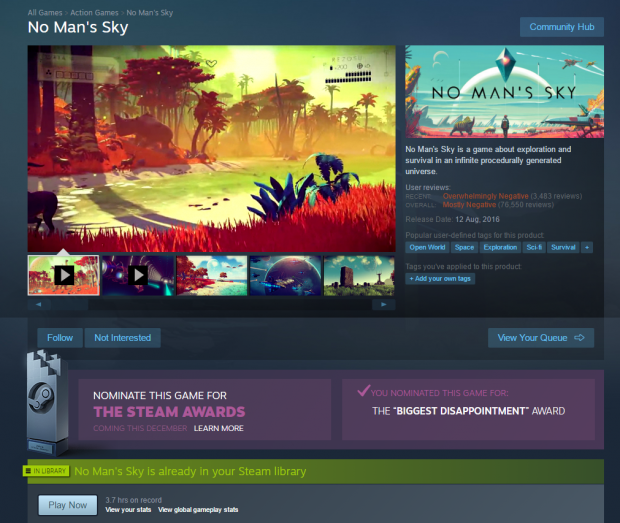 Perhaps, It's a direct response to another thread made by redditor BaRKy1911 who suggested players to rally up and vote for a single name for the award.
The top 5 name suggestions will be put into a strawpoll. So far, the entries are ridiculously savage like "Refund of The Year" from CostaRobbedMyHouse, "The Unfinished Awa-" Award by Triburos, "Best Tech Demo of 2016" by alconauts and much more. If you got a few minute to spare, I suggest reading the thread for some healthy laughs.