Back in August, Domino's Pizza began testing drove delivery in New Zealand. In partnership with delivery company Flirtey, today it made its first official delivery in the region: a peri-peri chicken pizza and a cranberry pizza to a couple in Whangaparaoa, 25km north of Auckland. The food was received at 11:19am with an impressive delivery time of under two minutes.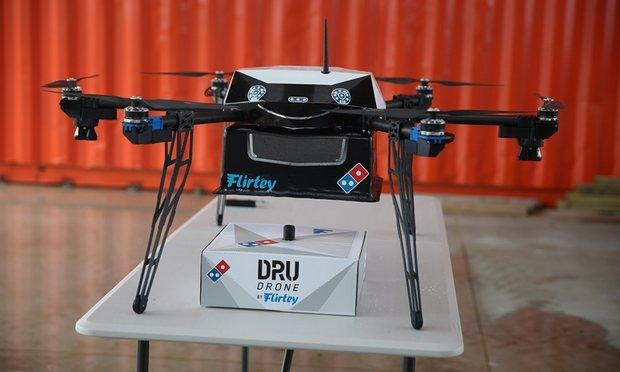 The drone utilizes GPS to find its way and was controlled by a team of experts, including a certified drone pilot.
Flirty is said to be planning on bringing drone delivery to the US. Assuming continued success, it seems inevitable.