The problems continue for Samsung, with a replacement Galaxy Note 7 smartphone catching fire on a Southwest Airlines flight, a smartphone that Samsung said was safe from these battery-related problems.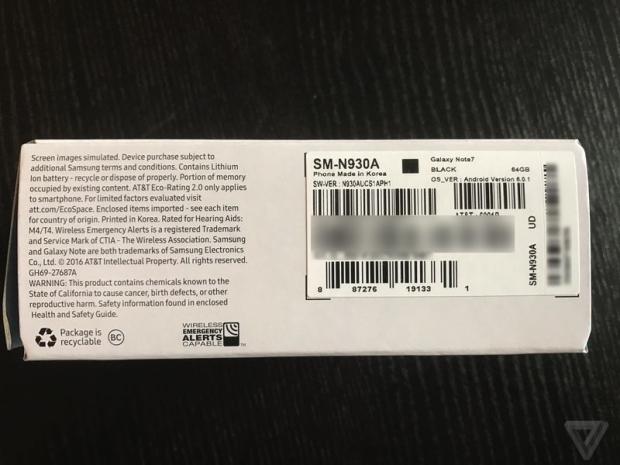 The Verge says it spoke with the owner of the Note 7, Brian Green, had picked his new phone up from an AT&T store on September 21. There's a sticker on the back of Green's new Galaxy Note 7 smartphone that he said had a green battery icon, indicating that it's a replacement that is meant to not have these issues.
Green said that he boarded his flight and turned his Note 7 off as requested by the flight crew, putting it into his pocket as smoke starting coming out of it. He dropped the smoking Note 7 to the floor, saying there was "thick grey-green angry smoke" coming out of the phone. The plane was evacuated, with Green's colleague getting back on the plane later to get some personal belongings, where he noticed the Note 7 has burned through the carpet and scorched the subfloor of the plane.
This is the worst thing that could've happened, as it was on a plane that was on the tarmac - but what if the Note 7 had burned through the carpet and scorched the subfloor of the plane... when it was 40,000 feet in the air? As The Verge puts it, Samsung is "likely in full-fledged crisis mode at this point, as a replacement phone catching fire would be truly disastrous for the company's image and finances".
The Verge reached out to Samsung, where a company rep said: "Until we are able to retrieve the device, we cannot confirm that this incident involves the new Note7. We are working with the authorities and Southwest now to recover the device and confirm the cause. Once we have examined the device we will have more information to share".