Google announced its new Pixel and Pixel XL smartphones with a rebranding of their handsets from Nexus to Pixel, and with it the older Nexus Protect insurance program has been updated to Device Protection.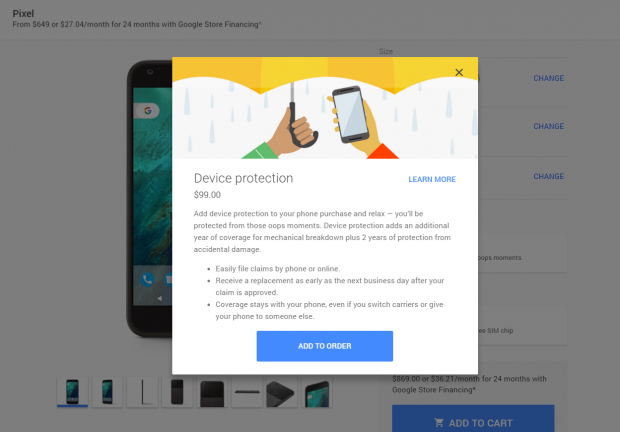 The new Device Protection initiative is available to Pixel smartphones for a small $99 flat fee, which you can tack onto your purchase at the checkout with your Pixel or Pixel XL smartphone. Device Protection covers your Pixel for accidental damage from a drop or spill, and it also covers you for general malfunctions over two years.
A one-year warranty covers pixel for defects, so the second year on top of the accidental damage cover are a big win for Pixel owners at $99. If you drop or break your Pixel, Google has your back with next-day shipping or your replacement smartphone, but you have to pay a fee for that. The smaller Pixel will cost $79, while the 5.5-inch Pixel XL costs $99. Still, you're getting a brand new phone with next-day delivery for a small cost. Not too bad at all, and you don't even have to leave the house.