The Hubble Space Telescope is a project of international cooperation between NASA and ESA, launched into low Earth orbit in 1990 and to this day it stays a vital research tool for astronomy. Hubble is meritorious for some major discoveries and photographs that have shown us the beauties of the universe.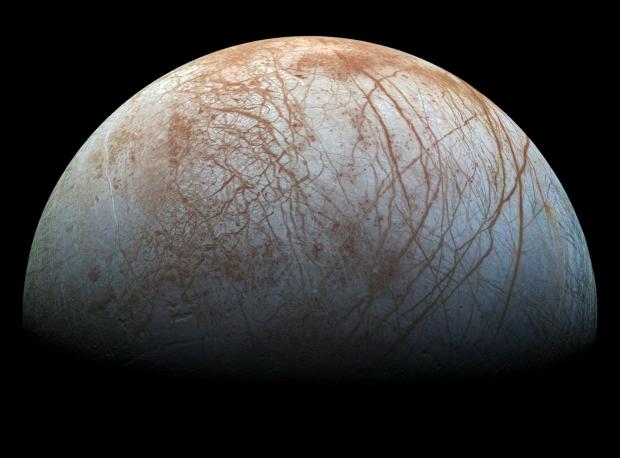 Today, NASA announced that Hubble has imaged what may be water vapor plumes erupting off the surface of Jupiter's moon Europa. It appears that the icy moon erupts with high altitude vapor plumes. Scientists estimate that the plumes rise about 200 kilometers before falling back onto Europa's surface.
The observation increases the possibility that missions to Europa may be able to sample Europa's ocean without having to drill through miles of ice.
"Europa's ocean is considered to be one of the most promising places that could potentially harbor life in the solar system", said Geoff Yoder, acting associate administrator for NASA's Science Mission Directorate in Washington. "These plumes, if they do indeed exist, may provide another way to sample Europa's subsurface."
It is well known that Europa has a huge ocean containing twice as much water as Earth's ocean, but it is protected by a layer of extremely cold and hard ice. This discovery, if confirmed, means that future missions would be a lot easier since there won't be any need to drill trough the ice to gather samples of water.
.@NASA_Hubble has spotted possible water plumes on #Jupiter's moon #Europa. Live teleconference ongoing now: https://t.co/be3HhLXtbx pic.twitter.com/XfwsopNlW8

— NASA Solar System (@NASASolarSystem) September 26, 2016
NASA plans its next mission to Jupiter in 2022 but they highlight it won't be a life-searching mission.
However, scientists warn that the plumes could be highly variable, meaning that they may sporadically erupt for some time and then die down.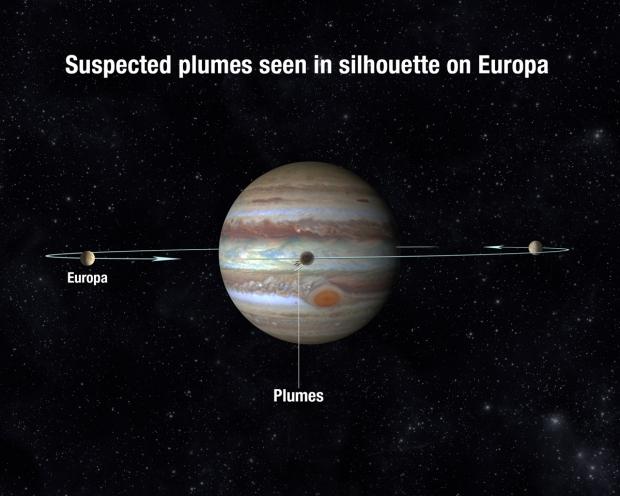 We should get further information or confirmation of Europa's water plumes when the James Webb Telescope is launched in 2018.
Scientists first reported this behavior in 2013, and Hubble detected the plumes on three other occasions since then.
A similar phenomenon has already been detected on Saturn's moon Enceladus in 2005.