The Legend of Zelda: Skyward Sword, is finally available to download on the Wii U eShop. The game announcement was made at Nintendo's Direct Show, it was also revealed by the gaming company that they will be releasing 4 brand new, exciting Zelda influenced amiibo as well, scheduled for release soon.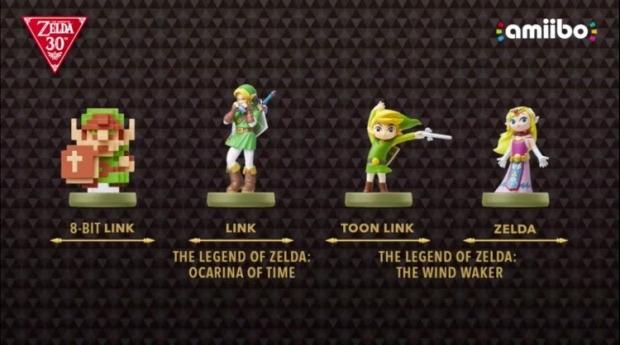 In celebration of The Legend of Zelda series 30th anniversary, the amiibo available will be 8-bit Link, Ocarina of Time Link, and a double pack that includes Toon Link and Toon Zelda from The Legend of Zelda: The Wind Waker. These Zelda character amiibo will function just as previous ones had done so.
The upcoming Legend of Zelda: Breath of the Wild launching next year will be the only one to have its own special functionality. The game is set to launch for the new console, NX, and Wii U in 2017, but as for an official release date, that has not yet been revealed to audiences.
The Zelda amiibo will be kicking up a storm of excitement amongst gamers, with the release of 4 new editions and more characters yet to come in 2017, the adaptations will certainly be satisfying customer morale.