Details regarding the Premium Pass for Battlefield 1 have surfaced on the Xbox Store and Origin, indicating a similar setup to recent Battlefield games.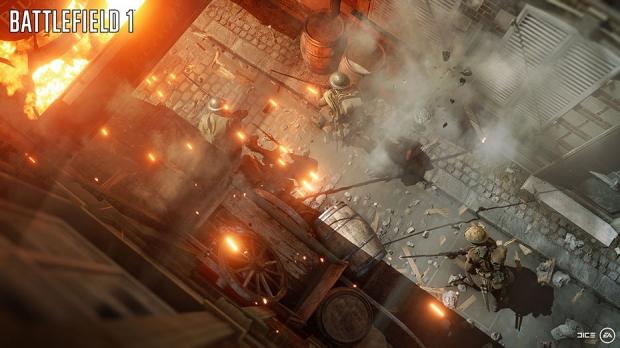 The base game will cost you the usual $60, while Premium will go for $50. For your money, you'll get (over time) four expansion packs (one themed around Russia) which will include 16 maps, new modes, Elite classes (akin to heroes in Battlefront e.g. flamethrower guy), 20 new weapons, 14 Battlepacks, exclusive dog tags, and more.
Each expansion will be available two weeks early to Premium members. The first -- titled They Shall Not Pass -- is themed around the French army, and will launch in March.
Battlefield 4 and Battlefield 3 included five expansions each for the same money, so some series fans are understandably angry. On the bright side, a free map -- Giant's Shadow -- is confirmed for December; one might hope EA and DICE are planning to release one free map between expansion releases to even things out a little.
Battlefield 1 launches October 21.