Gamescom 2016 - DriveClub was one of the best looking games released on the PlayStation 4, and with the developer working on DriveClub VR as a PlayStation VR exclusive will be one of the best VR driving games yet.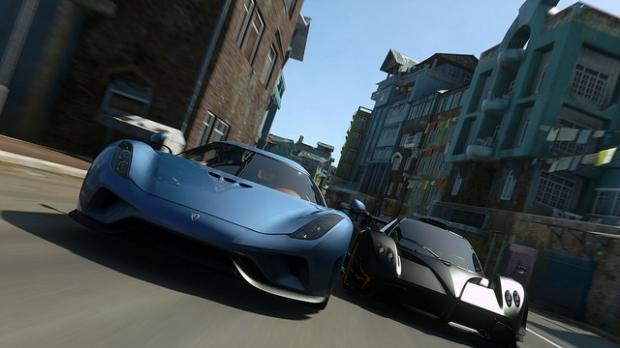 Sony said in a blog post: "While we normally like to keep everyone in the Driveclub community up to speed on any developments, we've had to keep this one under the hood... until now. We've been working tirelessly on Driveclub VR for more than a year now, to bring you the definitive and most immersive Driveclub experience possible".
DriveClub VR is being developed by Sony's Immersive Technology Group, with the team wanting to "take Driveclub to a more immersive level" thanks to VR. Not only do we have new screenshots of DriveClub VR, but we have some key points to share:
Game modes: Online virtual reality multiplayer race modes and an action-packed single player career are joined by drifting and time trial challenges.
Tracks: New and classic Driveclub tracks are brought to life through the power of PlayStation VR, including five all-new Urban locations.
A closer look: More than 80 cars are recreated with immaculate detail for players to explore up close with Inspection Mode.
Cruise control: A little time to kick back, open the throttle or just coast and explore any track, in any country at your leisure in Cruise Mode.
Virtual passenger: An immersive thrill ride through exciting replays of hot laps as players watch themselves handle their greatest challenges from a unique viewpoint in Passenger Mode.
DriveClub VR will be released on October 13, exclusive to the PlayStation VR headset.