Stranger Things is one of the best TV shows of the last couple of years, with the Netflix exclusive set in the 80s with a constant reminder of Steven Spielberg movies - and it has some rabid fans already with my wife and myself, as well as my of my friends across the world in love with it.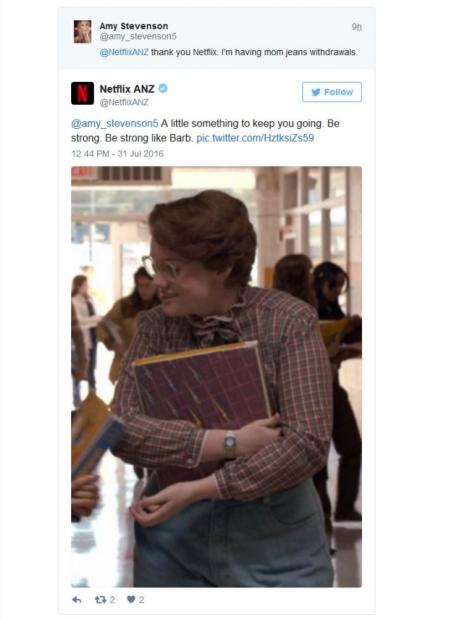 Well, Netflix had an outage recently and it interrupted people during their binge on Stranger Things - with them taking their rage out to an 11/10 on Twitter. Netflix ANZ (Australian and New Zealand) social media team was on point, tweeting out to @amy_stevenson5 who said she was "having mom jeans withdrawals" that here is "a little something to keep you going. Be Strong. Be strong like Barb" - with Barb being an integral part of Stranger Things' storyline.
Some fans were completely broken, and it's understandable - Stranger Things is fantastic.