Siggraph 2016 - AMD has changed its entire professional graphics branding at Siggraph 2016, with Radeon Pro replacing the FirePro branding, bringing all of AMD's graphics cards under the Radeon umbrella under Radeon Technologies Group.
AMD has three new Radeon Pro WX professional graphics cards, with all of them powered by their new Polaris architecture. We have the Radeon Pro WX 4100, WX 5100 and the higher-end WX 7100 with AMD telling us that they will all be priced at under $1000, with the WX4100 and WX5100 being priced "well below" $1000. What does WX stand for? Workstation experience, which makes sense, and makes things easier to discern between Radeon RX (consumer graphics) and Radeon Pro WX (workstation graphics).
The traditional workstation industry is who AMD are targeting with the Radeon Pro WX series graphics cards, as the WX series will have companies like Dell or HP that will have specific requirements in the way of power use, or clock speeds so that their workstations will last for years and years.
AMD hasn't provided detailed specifications on the new Radeon Pro and Radeon Pro WX graphics cards, but we do know that they'll be based on the Polaris architecture. AMD has also said that the Radeon Pro WX7100 passes Valve's Steam VR ready test, saying that the Radeon Pro WX 7100 is "the most affordable VR-ready professional solution you can buy".
This means that professional clients can use their Radeon Pro WX7100 graphics card on their workstation and use it for VR playback of their content, especially as VR has a huge gravitational pull on the entire technology industry - with professional customers like architects and engineers pushing into VR in a big way. Designing, rendering and then playing back VR content all on the same workstation is a big deal, and AMD is at the center of that with the Radeon Pro WX 7100.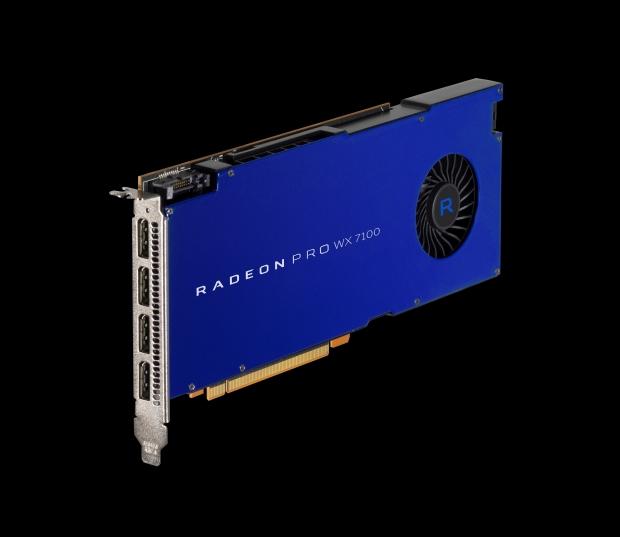 The Radeon Pro WX 7100 is AMD's highest-end card in the new professional graphics card market, with it "capable of handling demanding design engineering and media and entertainment workflows and is AMD's most affordable workstation solution for VR visualization and content creation".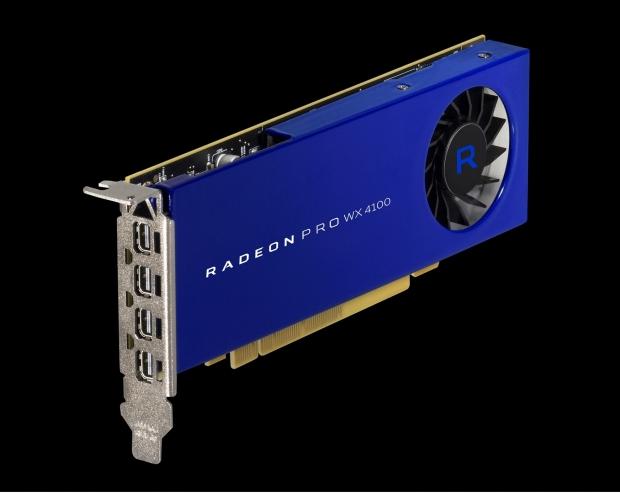 Then we have the Radeon Pro WX 5100 which is a better solution for product development, thanks to game engines becoming a bigger piece of the development pie in the professional market.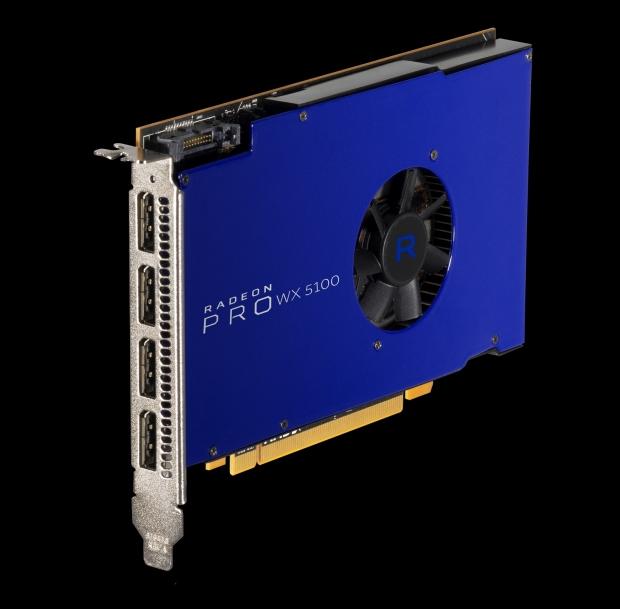 Radeon Pro WX 4100 has a half-height design, which will, as AMD puts it "finally bringing mid-range application performance demanded by CAD professionals to small form factor (SFF) workstations".
AMD isn't just throwing FirePro away, as the cards will continue to sell with SKUs from Dell and HP still coming to market. AMD will continue with Radeon Pro WX, but FirePro is still something that is very close to AMD's heart - so it's not a replacement, but there's existing FirePro graphics cards that are being updated right now and will be released soon. But, years from now Radeon Pro will replace FirePro entirely.
All of the new Radeon Pro and Radeon Pro WX graphics cards are designed and built by AMD, just like NVIDIA's Quadro and Tesla cards are designed and built by NVIDIA and not by AIB partners. Right now, no prices are being discussed, and the availability will be sometime later this year.