It's always an interesting time when the Steam survey rolls around, with Valve using its extensive network of gamers to provide it with data to display how many gamers are using NVIDIA or AMD video cards, or what operating system the majority of gamers are using.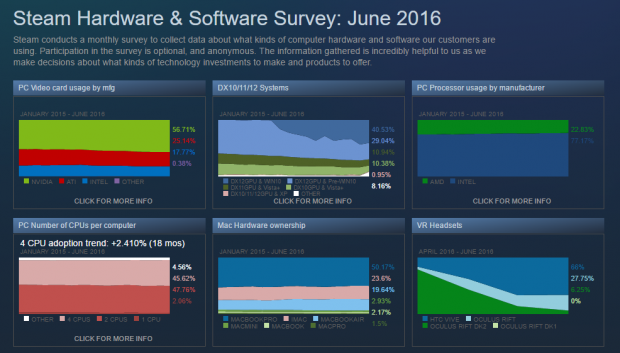 Windows 10 is now the most used operating system on Steam, where 40.53% of gamers are using Windows 10 with a DX12-capable GPU. Another 29% of gamers are using a DX12-capable GPU but with a version of Windows that's before Windows 10, such as Windows 7, 8 or 8.1 - or even Vista.
It's an interesting statistic to see, as Windows 10 seems to be quite popular with nearly half of the gamers on Steam using Microsoft's latest DX12-powered operating system.