Starting this week, declining Windows 10 upgrade will actually work
Microsoft tweaks Windows 10 upgrade prompt, actually declines when you tell it to.
Published Wed, Jun 29 2016 1:49 PM CDT
|
Updated Tue, Nov 3 2020 11:59 AM CST
To say Microsoft has been aggressive with encouraging users to upgrade to Windows 10 would be an understatement. Finally though, it says it will tweak the prompts to be more straightforward. By the sounds and looks of it, declining the offer will actually decline the offer now, instead of scheduling it without you knowing.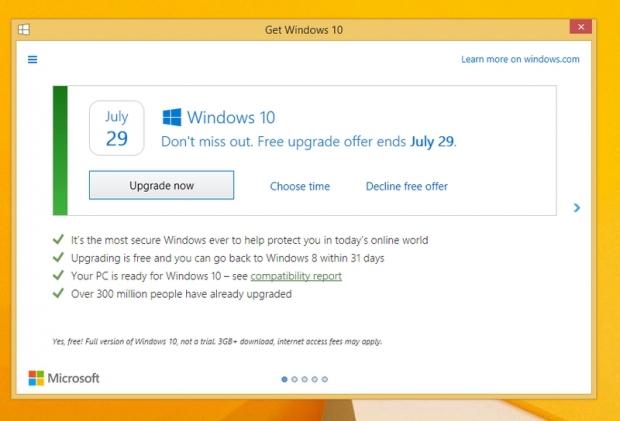 "Since we introduced a new upgrade experience for Windows 10, we've received feedback that some of our valued customers found it confusing," says Windows chief Terry Myerson. "We've been working hard to incorporate their feedback and this week, we'll roll out a new upgrade experience with clear options to upgrade now, schedule a time, or decline the free offer."
The cynic in me says this is Microsoft's calculated attempt at buying back some of the goodwill it's lost in recent months over this issue just before they were about to stop the prompts anyway, but hopefully it's a genuine move. In any case, be sure to keep an eye out this week for the change.
Related Tags