Watch the new Deus Ex: Mankind Divided gameplay footage
New Deus Ex: Mankind Divided gameplay footage completely redefines our expectations from the franchise.

Published Wed, Jun 8 2016 11:02 AM CDT
|
Updated Tue, Nov 3 2020 11:59 AM CST
Eidos Montreal shows off the latest gameplay footage for Deus Ex: Mankind Divided, showing off a truly Orwellian future and deep, dynamic and sprawling gameplay.
Deus Ex: Mankind Divided as a completely different game from Human Revolution. The world has been entirely segregated; augs are forced to live with one another, and are separated from humankind. Humanity is in a schism, and players will interact with an incredibly vivid and robust in-game world full of possibilities.
The new Pre-E3 footage showcases a ton of different things about Mankind Divided, including gameplay mechanics like the Smart Vision and FPS modes, new weapons like the Stungun, Tesla gun arm, and Nanoblade gun arm (which allows you to throw blades at enemies), aug powers like camo stealth, and just how deep the game's environments are. Players will be able to use almost every bit of their environments to their advantage for maximum tactical efficiency, and nonlethal approaches are much more rewarding this time around.
Deus Ex: Mankind Divided is slated to release August 23, 2016 across PC, PS4 and Xbox One.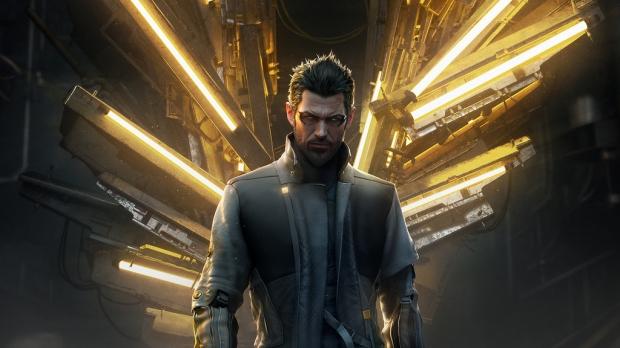 Related Tags