Just in time for the 50th anniversary of the original 'Star Trek' series, Paramount Pictures and CBS television are teaming up to provide fans with a massive 30 disc Blu-ray boxset which brings together the complete adventures of the original series crew for the first time.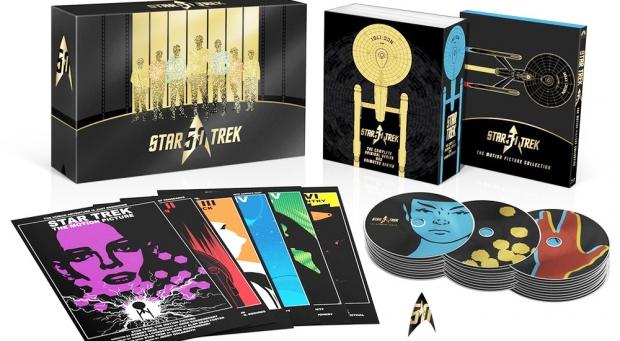 According to our friends at TrekCore, the mammoth boxset is set to include all three seasons of the original series remastered in 1080p, the six feature films 'The Motion Picture', 'The Wrath of Khan', 'The Search for Spock', The Voyage Home, 'The Final Frontier' and 'The Undiscovered Country', as well as the original animated series which hits Blu-ray for the first time in HD. Fans will have plenty of extra content to watch, with the inclusion of 22 hours of bonus features such as documentaries, featurettes and audio commentaries, alongside some physical swag.
There's currently no word on how much the set will go for (it won't be cheap), but pre-orders are expected to go live soon ahead of the September release.