AMD revealed its next-gen Radeon RX 480 during Computex 2016, with one of the demos displaying during the reveal being Oxide Games' Ashes of the Singularity. The demo saw AMD comparing the Radeon RX 480 in CrossFire against NVIDIA's new GeForce GTX 1080.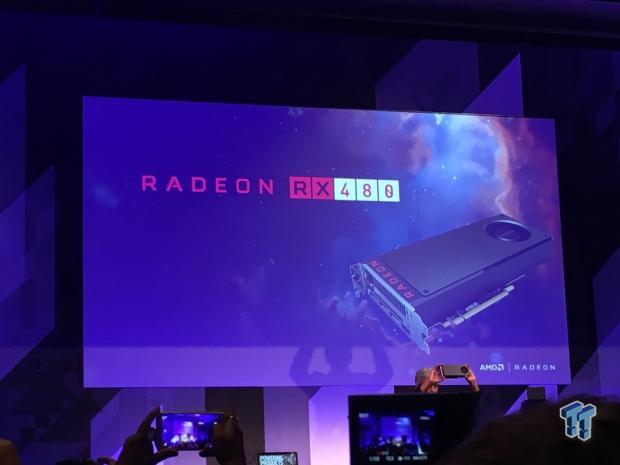 During the demo, there were a lot of people - myself included, that noticed the image quality between the two were not identical at all. Well, Robert Hallock, AMD's Technical Marketing boss, took to Reddit to provide some answers. He provided the full system specs and drivers used for the demo, which included an Intel Core i7-5930K, 32GB of DDR4, Windows 10, and for the drivers: AMD Driver: 16.30-160525n-230356E, and the NVIDIA Driver: 368.19.
Both GPUs were running the 'crazy' settings at 1080p with 8x MSAA and V-Sync disabled. Hallock went into great detail, explaining: "Ashes uses procedural generation based on a randomized seed at launch. The benchmark does look slightly different every time it is run. But that, many have noted, does not fully explain the quality difference people noticed".
"At present the GTX 1080 is incorrectly executing the terrain shaders responsible for populating the environment with the appropriate amount of snow. The GTX 1080 is doing less work to render AOTS than it otherwise would if the shader were being run properly. Snow is somewhat flat and boring in color compared to shiny rocks, which gives the illusion that less is being rendered, but this is an incorrect interpretation of how the terrain shaders are functioning in this title".
He continued: "The content being rendered by the RX 480--the one with greater snow coverage in the side-by-side (the left in these images )--is the correct execution of the terrain shaders. So, even with fudgy image quality on the GTX 1080 that could improve their performance a few percent, dual RX 480 still came out ahead. As a parting note, I will mention we ran this test 10x prior to going on-stage to confirm the performance delta was accurate. Moving up to 1440p at the same settings maintains the same performance delta within +/-1%