Computex 2016 - GIGABYTE has a sweet looking new AIO for your system building pleasure. Dubbed the HKC X320 Plus, it features an R1800 Samsung curved panel, ultra thin PIO, a full-sized GPU slot, a backcover that's easy to take apart and put back together, and USB 3.0 support. Oh, and if you're worried about heat (as you should always be), it accommodates natural dissipation on top, while negative pressure dissipates the heat on bottom.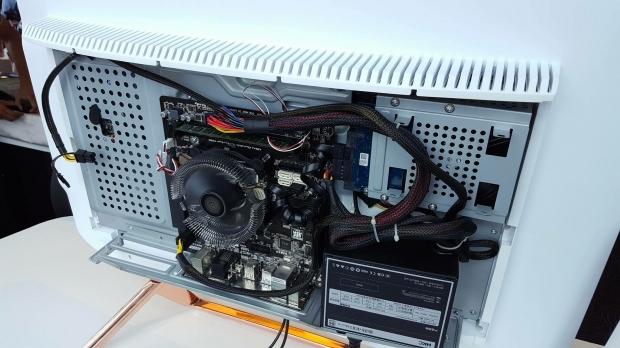 The display is your stock 1920x1080 60Hz, but interestingly, the panel is VA, which generally makes for good viewing angles, blacks, and contrast compared to other popular panels, but poor response times and ghosting. Response time here is GTG 8ms, while colour is measured at 10.7B; viewing angle is measured at 178 degrees both vertically and horizontally.
See below for supported hardware. There's no word yet on launch date or pricing, but stay tuned.