Intel no longer defines itself as a PC company, thinking more broadly
As PC market declines, Intel officially transforming itself from PC company to something broader.
Published Thu, Apr 28 2016 4:29 PM CDT
|
Updated Tue, Nov 3 2020 12:00 PM CST
Gamers and PC enthusiasts have long thought of Intel as a PC company thanks in part to sheer longevity, and of course its technically excellent processors. But as the PC market under-performs, Intel is now looking at itself in a new light, one that focuses more on other technology sectors.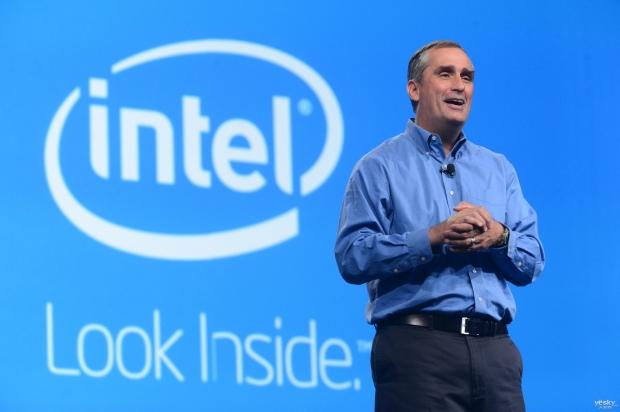 The company's chief executive Brian Krzanich made it crystal clear for the first time this week that it's transforming itself "from a PC company to a company that powers the cloud and billions of smart, connected computing devices." Which is only logical, given 40 percent of its revenue and 60 percent of its profit margin now come from sources other than the PC space.
"It's time to make this transition and to push the company over all the way to that strategy and that strategic direction," said Krzanich.
Intel's key focuses going forward are five-fold: the cloud (servers, data centers, and virtualization), connected "things" (sensors, autonomous vehicles, PCs, etc.), memory (3D XPoint, server and data infrastructure advancement), connectivity (namely 5G), and manufacturing and fab technology.
Related Tags