Lando has been confirmed for Star Wars: Battlefront Bespin expansion
Hello what have we here? Lando Calrissian has been confirmed as one of the new heroes coming to the next Bespin expansion for Star Wars: Battlefront.
Published Thu, Apr 14 2016 11:02 AM CDT
|
Updated Tue, Nov 3 2020 12:00 PM CST
Any Star Wars game that expands into Bespin just wouldn't be complete without Lando Calrissian himself, so he's been confirmed to be making an appearance as one of the new heroes in the next Bespin expansion to Battlefront that's being released this summer.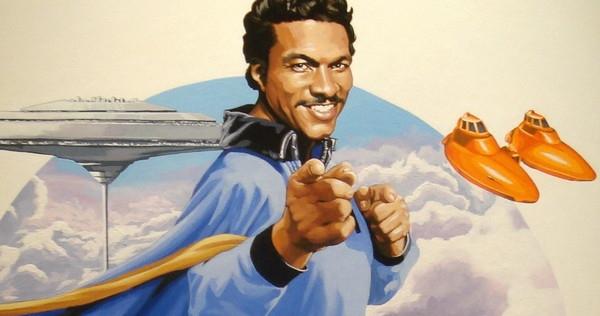 The lovable rogue will be making an appearance alongside Dengar, the scar-faced bounty hunter who was the rescuer of Boba Fett in the Legends extended universe material. In June, we're promised AT-ATs landing on Cloud City with a chance to save it from certain destruction. EA and DICE will be adding even more blasters to the game, Star Cards and another new game mode as well. We're thinking this one will center around the carbonite chamber. Maybe a variation of Hot Potato, but with blocks of carbonite with people in them.
That's all great news, surely, but come May the Fourth we'll see special activities in-game that they have yet to announce. Just as with The Old Republic, there'll be no shortage of special events here too. EA is committed to doubling down on those in-game events, with double score weekends, community missions and other ways to interact with the community that they haven't quite announced yet. I still can't get over how interesting it'll be to see AT-ATs walking around the iconic floating city on Bespin. Every other rendition has never had enough room for such monstrosities.
Related Tags