Fable Legends might not be dead, development could actually finish
Fable Legends might continue on despite being canceled as former employees of Lionhead Studios get together to form an indie studio, maybe.
Published Thu, Apr 7 2016 11:06 AM CDT
|
Updated Tue, Nov 3 2020 12:00 PM CST
Fable Legends might not be dead after all. It seems that the supposedly cancelled project might live on as an indie project from some of the employees once their contracts with Microsoft proper are up.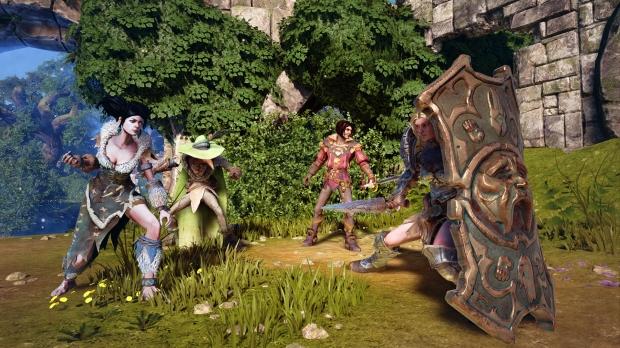 MCVUK says that there are three different sources within the former Xbox studio that want to spin-off and actually finish the game, which had been in development for almost three years. They've been told that some of the employees have proposed creating an independent studio and taking the IP in order to finish it. It's not a jump to conclude that those passionate from the project want to finish what they started. MCV noted that there's no offer to purchase the game or the studio itself, but that the staff are being asked if they'd like to continue working on it, or accept a redundancy package so that they can simply leave at the end of April.
The online multiplayer free-to-play game was one of the first to utilize DirectX 12 tech, and had a press-only demo that showed a distinct increase in performance as a result of those advancements. It would be nice for the game in it's multiplayer RPG guise to be finished. It had a lot of promise. When I had a chance to play it last year at E3 and the mechanics were sound, with the cooperative play very engaging. It was fun, it would be a waste for it to just be completely discarded.
Related Tags