Logitech announced two new gaming keyboards today that are going to use Cherry MX switches as opposed to the Romer made switches that they've been using in their top-end gaming keyboards up until now.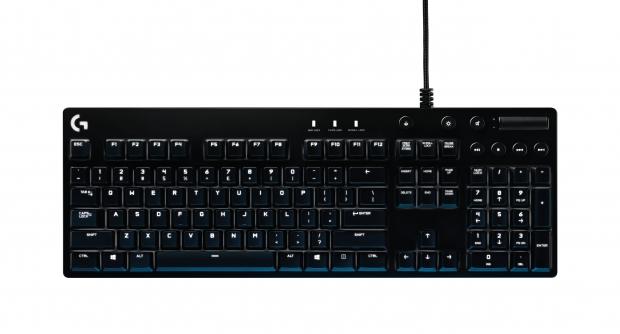 They have two version of their new G610 Orion keyboard coming out, one that features Cherry MX Brown switches, and another that has Cherry MX Red switches on board. The two newcomers are of a more simplistic and understated, industrial design. There's very little in the way of flair, save for perhaps the logo, which itself doesn't stand out too much. The backlighting is with white LED's and the brightness of each key can be adjusted, and other lighting patterns (of the same color) can be programmed in. There are also dedicated media keys to ease controlling sound level and playing back music.
Curiously, even though they began their independent foray into mechanical keyboards with Romer switches, they're calling Cherry MX the "industry standard," of which they are due to the widespread adoption, but they seem to be downplaying their relationship with the other switch maker. Regardless, it's good to see Logitech expand into other territory to provide more choice to gamers. Both the G610 Orion Red and Brown will be available this month for $119.