Gears of War: Ultimate Edition update weighs a hefty 5GB
The new Gears of War: Ultimate Edition update is 5GB in size but has a few important changes under the hood, like hit registration and other bug fixes.
Published Tue, Feb 23 2016 10:05 AM CST
|
Updated Tue, Nov 3 2020 12:01 PM CST
A new Gears of War: Ultimate Edition update is hitting the Xbox One today, and the 5GB of space it requires fixes the dreaded matchmaking issues that seemed to make for longer than usual wait times and includes other great bug fixes.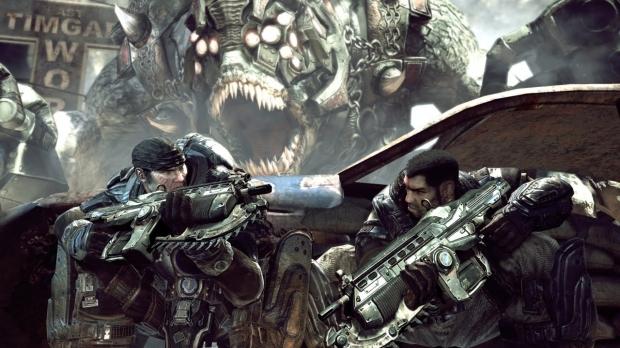 Chief among those is the improvement of hit registration against enemies that are behind cover. That means you won't be able to wall-bang, and also that your weapons will hit where you're aiming now. No wondering why they won't just stay dead. Another major bug they fixed was Boomshot hit registration, where it failed to damage an enemy at all when fired at their feet. It should do something, right? Now it does.
They've also made some changes to the multiplayer map playlists based on some of the feedback they've recently received. They've adjusted the rate at which you earn XP in Execution so it actually matches how you'll earn in other modes. A new competitive team deathmatch playlist has been added for those that enjoy that style of fast-paced mayhem. And Warzone has returned as a permanent member of the social playlist. It left for a short time, though fans were eager to see it return.
Related Tags