Carmageddon: Max Damage 'coming soon' to Xbox One, PS4 and PC
Stainless Games announces Carmageddon: Max Damage for Xbox One, PS4 and PC.

Published Tue, Feb 23 2016 12:25 AM CST
|
Updated Tue, Nov 3 2020 12:01 PM CST
Carmageddon was one of the first games I played in my teenage years, gasping at the unbelievable thought I was playing this crazy gruesome game - especially here in Australia, where everything is banned - except spiders, snakes and sharks, all of those are completely fine.
Well, developer Stainless Games has announced Carmageddon: Max Damage for the Xbox One, PS4 and PC. The developer announced the game thorugh the official Carmageddon: Max Damage website, and provided an awesome new trailer for the game.
The trailer teases that you can drive a DeLorean, so you can get some of that nostalgic Back to the Future driving in Carmageddon: Max Damage on. There's no ETA right now, but Stainless Games explains Carmageddon: Max Damage: "Welcome to the homicidal world of Carmageddon: Max Damage, the driving game where you gain points by mowing down the local inhabitants and your opponents are a bunch of crazies in a twisted mix of killing machines! With insane PowerUps, surreal environments and a variety of ways to win, it all adds up to endless hours of violent and hilarious FUN".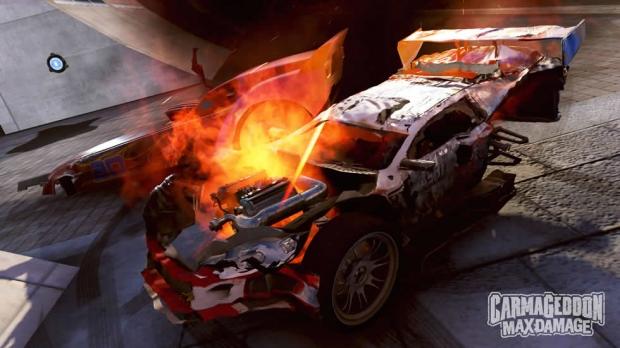 Related Tags